D-Link WiFi Smart Plug Review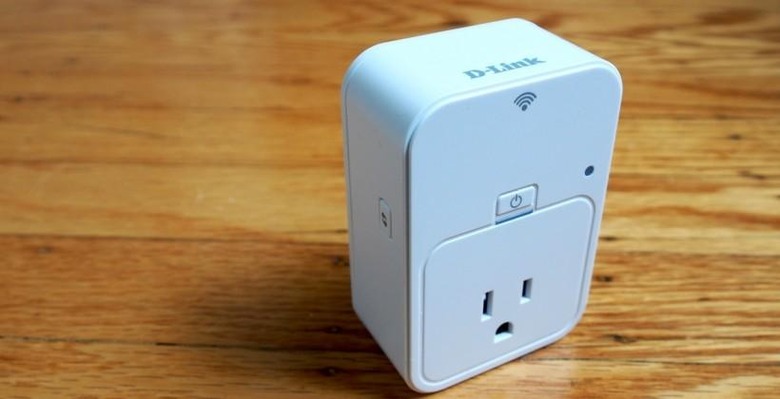 Piecing together your own smart home used to be a headache; now, you can buy products off-the-shelf, like D-Link's new WiFi Smart Plug, and be up and running from your smartphone in minutes. We're not just talking remote control over lights, either: D-Link's system allows for power and heat monitoring, for the frugal and safety-conscious among us. Read on for our full review.
Hardware and Setup
D-Link's plug measures in at 3.54 x 2.40 x 1.40 inches and 4.41 ounces, finished in white plastic, with a three-pin plug on the back and a corresponding socket on the front. A multi-color status LED is on the fascia, along with a manual power button with a green LED to show status; a small WPS WiFi button is on the left side.
How convenient it is depends on where your outlet is. In the upper socket of a twin wall outlet I could still fit a regular plug into the second socket; on a powerstrip, however, it covered several other outlets, which was less useful.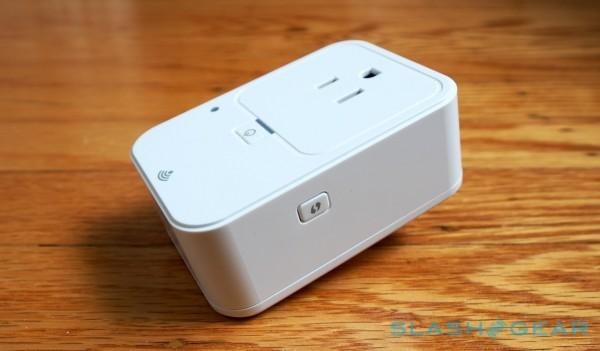 Setup promises to be simple, though the reality was somewhat more complex. In theory, you plug in the Smart Plug with your choice of appliance, install the mydlink app Smart Plug app, wait for the flashing light to start blinking green, and then hit the WPS button on your router and the plug and wait for them to harmoniously synchronize.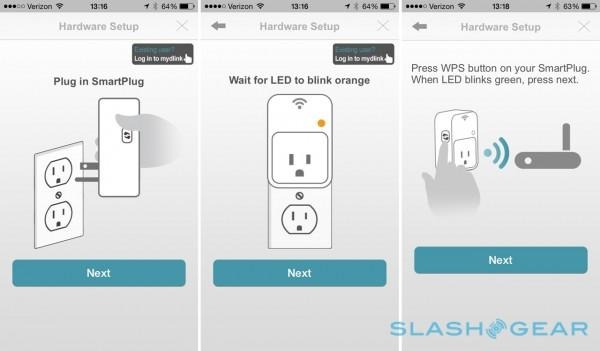 Unfortunately, that didn't happen. Instead, after a couple of failed attempts using WPS I went the manual route – which involves connecting your iOS or Android device to the WiFi network hosted by the plug itself – though it took a restart of the Smart Plug before it would see the right WiFi network. However, when I then unplugged it from the outlet and moved it to another, it lose the WiFi settings and I had to install it all over again from scratch.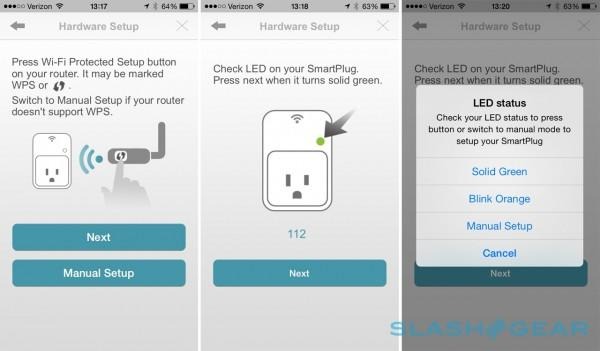 Second time was luckier, though digging into the information page for the Smart Plug revealed that a firmware update was available. That's installed via the app, but after three attempts – each taking a couple of minutes to download and install – it kept showing that the firmware was available but not loaded. A cold reboot takes approximately 90 seconds before the Smart Plug shows up in the device list.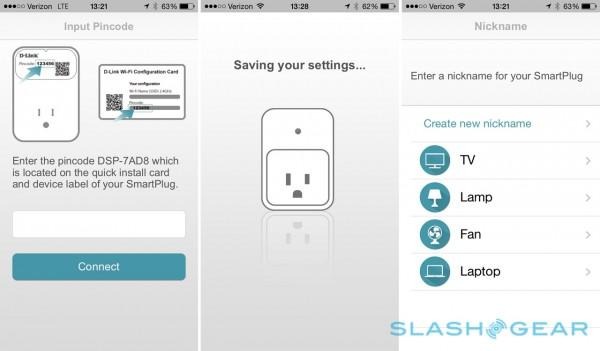 Software and Usability
D-Link's app is straightforward, with a list of your available devices from which you can toggle power as well as see current temperature and power consumption. Each gets labeled, either with a preconfigured name like "Lamp" or something of your own choosing.
Tapping the entry takes you to a full status page, from which you can see historical graphs of energy consumption over the past days and weeks, as well as adjust the overheat protection settings. The exact temperature at which the socket automatically shuts off can be adjusted, useful if you're concerned about potentially leaving an iron plugged in.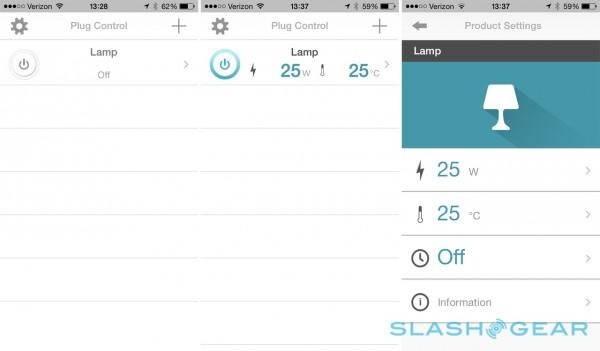 It's also where you can adjust the scheduling options. There are several presets, such as "In Home" and "Away" or you can customize them yourself, choosing when the socket switches on or off. In just a couple of minutes I was able to set up a lamp that would come on in the evening and leave the apartment looking lived-in. Unfortunately, there's no way to randomize things, or even make the on/off times vary slightly.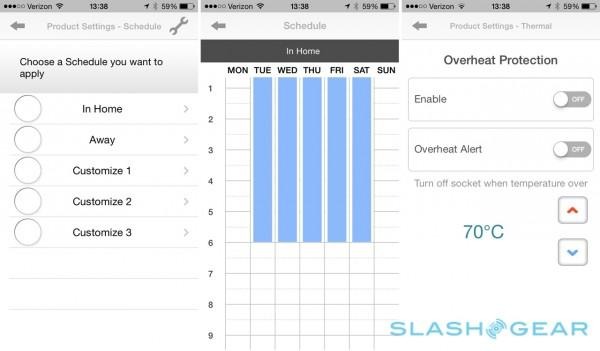 The other aspect of the D-Link system is the mydlink portal, a cloud-based companion which you register with through the smartphone app. Its primary purpose is to act as a bridge for when you're outside of your home WiFi network – that way, you can remotely control the Smart Plug and monitor its status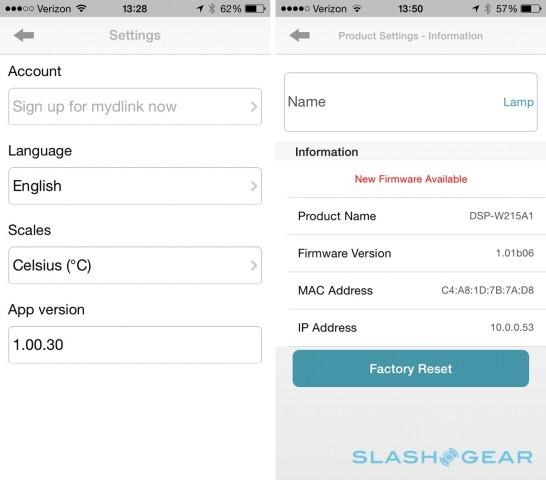 What you can't do is actually control any of the Smart Plugs through the cloud. You can see their current firmware version, and remove them from your account altogether, but there's nothing to show whether they're turned on or off, or to change that. It's also worth noting that you'll need Java installed to access the browser-based interface, and I couldn't get it to work in Chrome on OS X.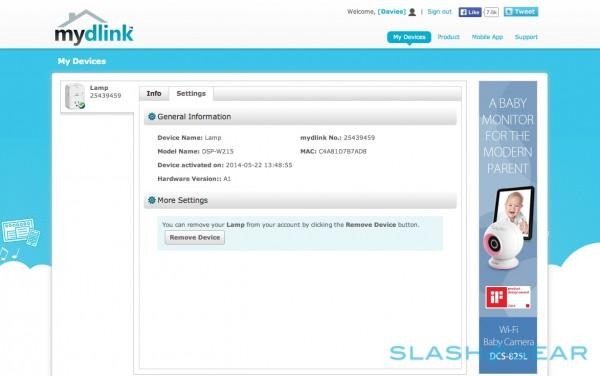 Wrap-Up
The market for DIY smart home tech is growing rapidly, and remote-control outlets are one of the most basic components: it's something you need to get right if you're going to do home automation properly. D-Link's first attempt has some obvious advantages in the thermal monitoring, which rival plugs from Belkin's WeMo range and others don't offer.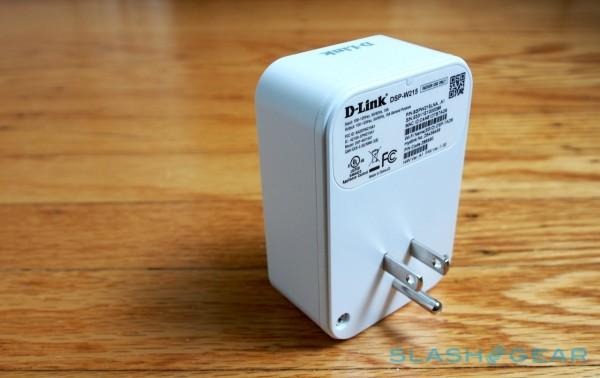 Unfortunately, the system as a whole doesn't quite feel fully baked yet. The frustrating setup I can live with – the Smart Plug thankfully only lost its settings that one time – but the simplistic scheduling and fledgling cloud integration have promise but under-deliver. Most importantly, meanwhile, it also lacks support for third-party smart home platforms like SmartThings or Revolv; that may well change, but it's a limitation not shared by rival versions.
It's early days for D-Link, and the company certainly has a history with networking that could give it an edge over time, but the $50 WiFi Smart Plug still feels like a beta product for the moment. Streamlined setup and a more embracing attitude to other platforms would help there, but for now I'd take a wait-and-see approach.