D-Link myPocket 3G Mobile Router Hits FCC, Supports 16 WiFi Clients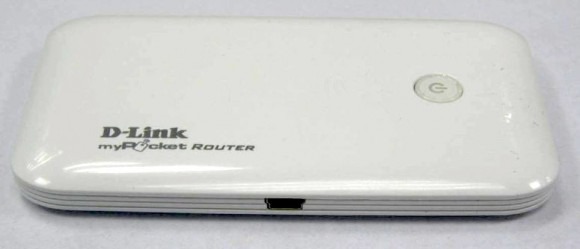 D-Link's myPocket 3G mobile router has cleared the FCC, and with it some specification details for all of those wondering how this differentiates itself from Novatel's MiFi.  According to the user manual, the myPocket 3G supports 850/1900MHz HSPA 7.2Mbps, making it ideal for the US market, and unlike the MiFi it can connect to up to 16 (rather than five) WiFi b/g clients at any one time.
Whether you'll have enough bandwidth on whichever mobile network you're using to satisfy that many clients remains to be seen, of course, but it's nice to have the flexibility there.  There's also SMS and contacts functionality, together with firewall, DMZ and port forwarding, just as you'd expect, but unlike the MiFi there's no microSD card slot for turning the portable router into a mini NAS.
D-Link reckon you'll see up to 4hrs of standby from the 1,330mAh battery (which recharges in around 3hrs), and you can use the myPocket as a wired USB modem too (with a physical switch to toggle between the two).  No word on when we might be able to expect to see it hit shelves.
[via Engadget]