D-Link introduces DSM-750 MediaLounge Player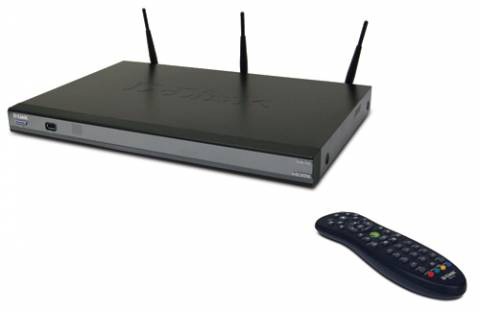 D-Link introduces its new MediaLounge DSM-750 wireless media player today. The MediaLounge is a wireless video, digital photos and music streamer box. The device is HD video capable and using D-Link's dual-band draft Wireless N technology.
"The DSM-750 is our most powerful media player yet," said Daniel Kelley, director of marketing of D-Link Systems, Inc. "Microsoft's Extender for Windows Media Center changes the way we navigate and view the Internet, offering more than 21 content providers – including sports, movies and other entertainment. When paired with our DSM-750, it offers consumers the ultimate experience in digital home entertainment."
D-Link developed the player with simplicity and east to use interface. It also features USB 2.0 port and 10/100 Ethernet port. The box is compatible with Windows Vista and will be available in November for $349.99.