D-Link Covr brings its own extender to cover all all bases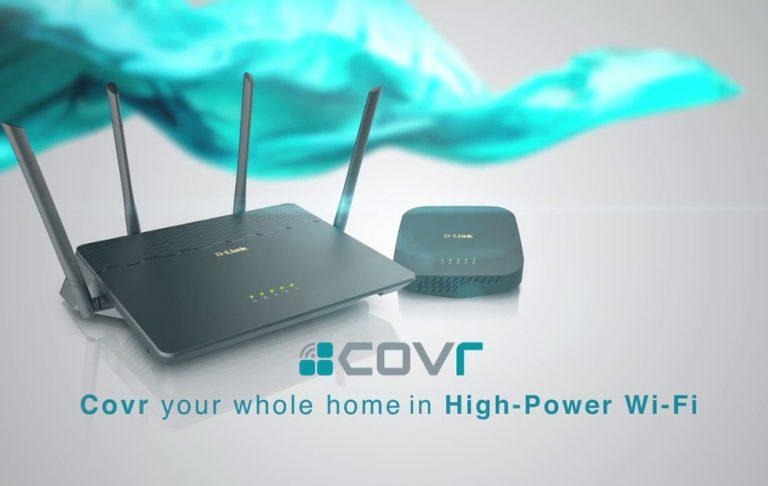 The Internet needs of a modern household has far exceeded that of not more than 5 years ago. The growing number of devices and streaming services, not to mention the growing complexity of house designs, have pushed network hardware makers to come up with solutions to address those needs without requiring a computer science degree to operate. D-Link's new Covr is one such solution, one that combines a powerful AC26000 dual band MU-MIMO router with an AC1300 Gigabit Extender to cover every square feet of your house.
Just yesterday we saw ASUS's own take on that problem with the Lyra Wi-Fi mesh, which D-Link now indirectly takes aim at. With Lyra, you get three, co-equal hubs that spread consistent Wi-Fi throughout its covered area. Not everyone, however, will find that practical. Some will prefer to just have one central source in exchange for having the best connectivity consumer routers today can offer.
That's practically the spiel for the D-Link Covr. The router itself features 4x4 11ac Wi-Fi, with a theoretical bandwidth of 1733 Mbps on the 5 GHz and 800 Mhz on the 2.4 GHz band. It has "Smart Steering" to seamlessly switch connections between those two bands, depending on the need, be it 4K streaming, online gaming, or simple web browsing.
The Extender is, of course, less capable, which is what ASUS Lyra is trying to fix. It still supports 4x4 11ac, but only 867 Mbps and 400 Mbps, on 5 GHz and 2.4 GHz, respectively. The Covr has Smart Roaming so that devices are also seamlessly handed over between router and extender to give the best Wi-Fi signal possible.
In addition to those smart features, the D-Link Covr is also smart in setting itself up with minimum fuss. The router and extender, for example, are pre-paired out of the box and D-Link's Wi-Fi app promises an easy to use interface. The D-Link Covr AC3900 Whole Home Wi-Fi System also asks for less than the ASUS Lyra at $299.99, making it a better option for power Internet users that might not need to cover a huge area.
SOURCE: D-Link