Cyclops Gear CGLife 2 Video Glasses Hands-On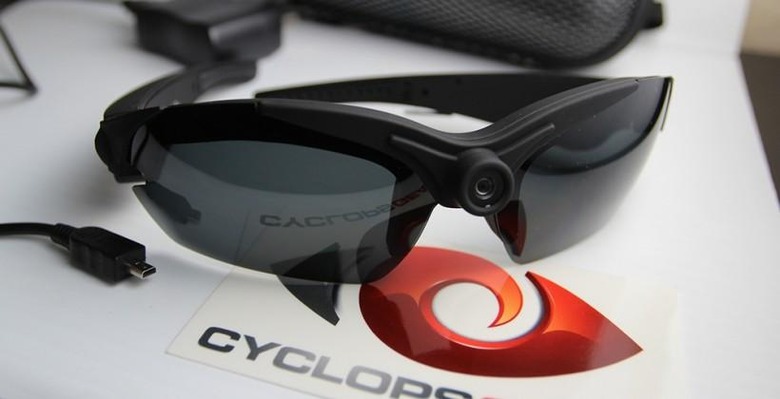 If you're aiming to take a bite out of the world of on-face camera recording, there's a whole batch of ways to do it other than with Google's Glass headset. One of these ways is with the brand Cyclops Gear. Here we've had the opportunity to have a look at a pair of HD video glasses by the name of CGLife 2 – these glasses aim to be the head-mounted video and photo camera you've always dreamed of – with or without lenses.
While you'll not be rolling out with the same sleekness you'd have gotten with a pair of Google's headwear, you're also likely not part of the same pack of users wearing Cyclops Gear devices, either. Here you've got a pair of glasses that looks a lot more like something a high-action sportsperson would wear on the regular than something a tech-minded display-wearer would.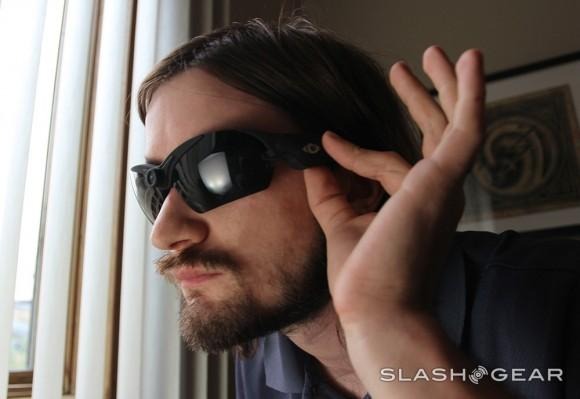 On that note – there's no display. Here you're working with a single physical button at your temple and a camera that sits between and a little above your eye line. Here you've got the ability to store your data on a microSD card, plug in to your computer with a USB cord for simple data transfer, and the ability to work with sunglasses right out of the box.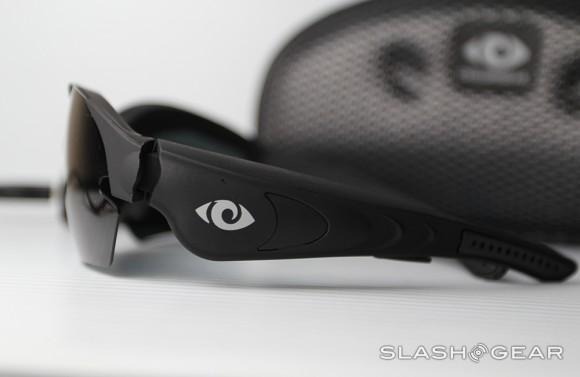 ABOVE: The single physical button on CGLife 2 for recording video and taking photos. BELOW: A single red light showing the use when the glasses are recording video and/or taking a photo.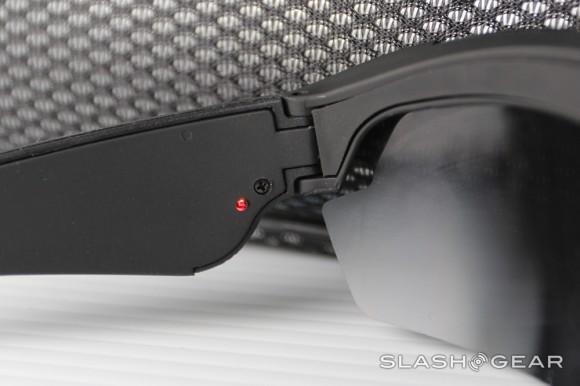 It's not as if this pair of glasses is aiming at competing with Google Glass – instead you've got a whole different product category altogether.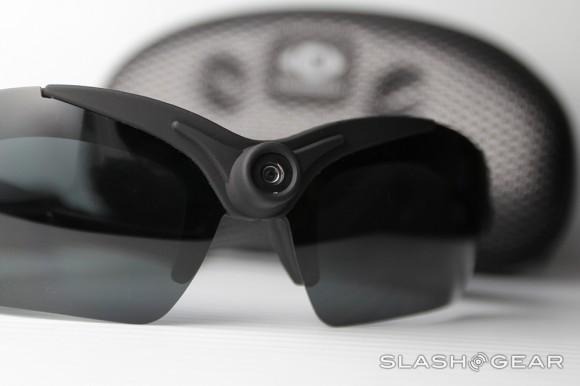 The group that makes these glasses – Cyclops Gear, that is – started just 8 months ago (near the start of this year), and they plan on bringing on a variety of devices in the near future. They've got a pair of goggles in the pipeline and a scuba mask with a built-in display viewer – Wi-fi is coming too through a Fundable campaign, with models working in the future with a downloadable app for Android and iOS. What we've got here is one of their first – and most simple – models on the market.
Up front of this pair of CGLife 2 glasses you've got a camera that's 15 megapixels strong and works with full HD 1080p video recording. Collecting images is as simple as a tap or a long-hold of the button cleverly integrated into the design of the side of the glasses, and the whole machine works with optional UV 400 polarized lenses. The box you get this pair of glasses in brings with it a lens cleaner cloth, instructions, a 4GB memory card, and a carrying case as well.
The whole setup will cost you a cool $149.99 – not half bad considering the prices of essentially every competitor out there today. Above you'll see a set of tests we've done with an early version of these glasses – the full production model is now available from Cyclops Gear for sale.