Cyberpunk 2077 will be an Xbox Series X Smart Delivery title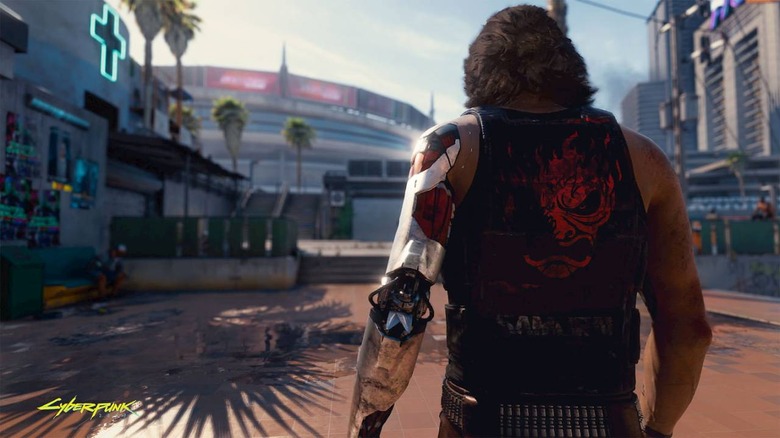 Earlier today, Microsoft announced a bunch of new details about Xbox Series X. Microsoft's announcement included information about the console's CPU, GPU, and SSD, but one thing that stuck out was the reveal of a feature named Smart Delivery. With Smart Delivery, those who buy a game that's available on both Xbox One and Xbox Series X will automatically download the proper version for their console, which is certainly handy.
More importantly, though, Smart Delivery means that when you buy a game for Xbox One, you'll also receive it for Xbox Series X (and vice versa). Microsoft said that all of its first-party games will support Smart Delivery – including the highly-anticipated Halo Infinite – along with saying that all developers and publishers making games for Xbox consoles will have access to Smart Delivery if they want it.
Gamers should never be forced to purchase the same game twice or pay for upgrades. Owners of #Cyberpunk2077 for Xbox One will receive the Xbox Series X upgrade for free when available. https://t.co/nfkfFLj85w

— Cyberpunk 2077 (@CyberpunkGame) February 24, 2020
Wasting little time, CD Projekt Red has confirmed that it does indeed want to implement Smart Delivery in Cyberpunk 2077. Taking to Twitter shortly after Microsoft's announcement went live, CD Projekt Red confirmed that Cyberpunk 2077 will be a Smart Delivery title, meaning that those who buy the Xbox One version will receive the Xbox Series X version for free when it's available.
We're still not entirely clear on what CD Projekt Red's release plans for the next generation are, but this tweet at least confirms that it'll bring Cyberpunk 2077 to Xbox Series X. It stands to reason that we'll see Cyberpunk 2077 on PlayStation 5 as well, because it's hard to imagine CD Projekt Red skipping that while launching on competing hardware.
So, CD Projekt Red is getting out of the gate quickly by confirming that Cyberpunk 2077 will be a Smart Delivery title. We'll see if any other publishers follow suit and announce their games for Smart Delivery, so stay tuned for more.