CyberPowerPC Zeus Mini keeps tiny gaming alive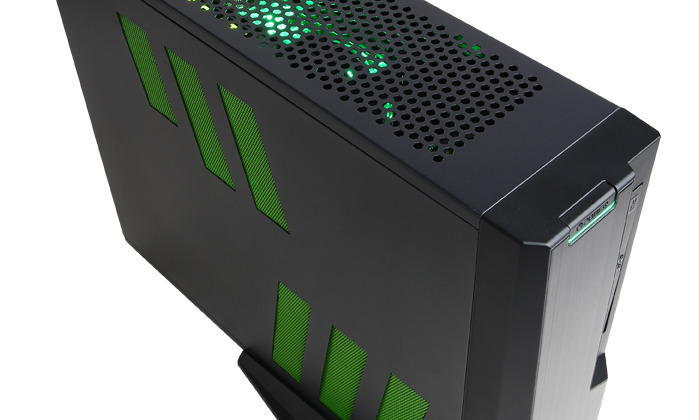 Not that the mini-PC market was going anywhere, but CyberPowerPC's entry into the ranks this week just goes to show – there's more than enough room for another super-small gaming desktop machine out there. Here we're seeing the CyberPowerPC Zeus Mini, a tiny tower that still manages to jam in the likes of NVIDIA's GeForce GTX 780 or an AMD R9 290. It'll be coming your way in black with green or red lighting, too!
Inside you're going to find a wide range of possibilities with this miniature gaming tower. Everything from an Intel Core i5-4670K to an Intel Core i7-4770K should suffice, with the lower-end options (still powerful indeed, but at the lowest end of this equation) starting in with a AMD A10-7850K CPU.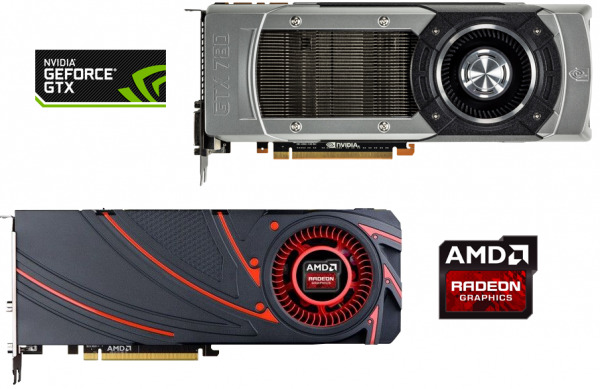 That lowest-end machine goes by the name ZEUS MINI-A100 and also works with 8GB of XPG RAM, 500GB SATA3 7200 RPM HD, and an 8X DVD rewriteable drive – just incase you still burn disks – working with a Gigabyte F2A88XN-WIFI A88X mITX Motherboard to boot. And Windows 8.1 right out of the box, of course, with Office 365 if you still plan on working on documents at some point.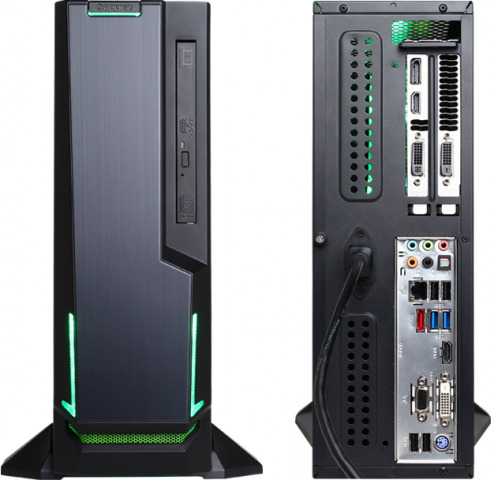 The most beastly of builds available with this box is the ZEUS MINI-I 780. This machine works with an MSI Z87I Z87 mITX Motherboard at its base, rolling up with 2TB SATA3 7200 RPM HD as well as another 8X DVD Rewritable Drive and Windows 8.1 and Office 365. Where it really shines is in its ability to cram in an Intel Core i7-4770K CPU and NVIDIA GTX 780 3GB Graphics. You'll also have the ability to install 240mm cooling solutions if you wish.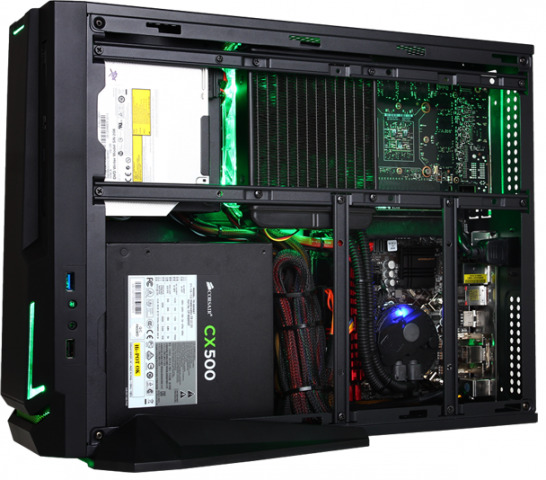 The whole line is customizable as well, just so long as everything you want fits inside this case that's 17.7 inches long, 13-inches tall, and 4.4-inches wide. Prices range from $599 all the way up to $1479 USD – with customizations bringing this price up a notch, of course. The CyberPowerPC Zeus Mini is an SFF gaming PC to watch out for through 2014, that much is certain.