CyberPower Gamer Xtreme M1 CrossFireX notebook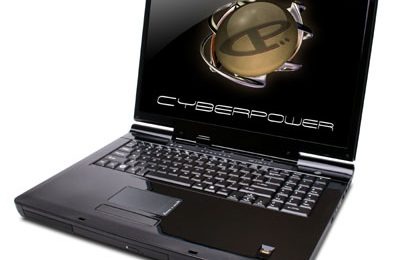 CyberPower have announced their latest gaming laptop, the Gamer Xtreme M1, complete with a choice of Intel Penryn Core 2 Duo or Extreme processors, 4GB of PC3-8500 DDR3-1066 RAM, dual ATI Mobility Radeon HD 3870 512MB video cards with CrossFireX and a 17-inch WUXGA (1920 x 1200) display.  Storage is via a 320GB 5,400rpm hard-drive, plus there's a DVD burner.
Up to an Intel Core 2 Extreme Mobile X9100 3.06GHz processor can be specified, with 1066MHz FSB and 6MB 2 cache.  Various hard-drives and SSDs can be optioned, including a 320GB 7,200rpm SATA hard-drive or up to 128GB of solid-state memory.  WiFi, Bluetooth, gigabit ethernet and a fingerprint scanner are all standard.
The basic configuration of the CyberPower Gamer Xtreme M1 laptop is priced at $2,199; that gets you a Core 2 Duo T9400 2.53GHz processor.  The Extreme CPU is a $576 option; you can also choose to downgrade to a P8400 2.26GHz processor, saving $120.  The 128GB SSD is a $420 option, while the 320GB 7,200rpm HDD costs $80.