Cyanogen CEO: Cortana will deeply integrate with Cyanogen OS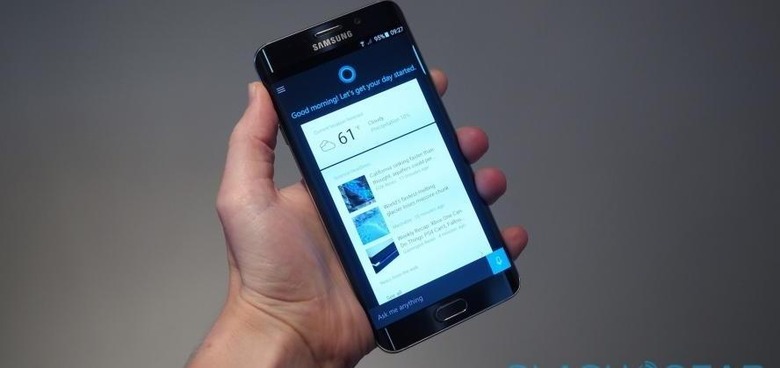 Cyanogen CEO Kirk McMaster is known for not mincing words when it comes to trying to overthrow Google's iron hand over its own product. But now it seems that the startup's strategy for rivaling, if not ending, Google's monopoly over Android is to actually get in bed with a rival. Months after it announced a partnership with Microsoft, one that saw Microsoft's apps pre-installed in its Cyanogen OS, McMaster now claims that it is working with Redmond to integrate Cortana at the OS level instead of just an app on top.
Microsoft has already made it known that it indeed plans to make Cortana available on Android as an add-on app just like any other third party voice-enabled smart assistant in the mobile market today. That, however, still has to see a public release, so it is not easy to judge how well Cortana on Android will perform in comparison to its native Windows home.
McMaster believes that Cortana might be at a disadvantage on Android, as it does not enjoy the same level of integration that Google's own Google Now has on Android. He also thinks that Cortana has distinct advantages over Siri and Google Now, perhaps the most important being it is not made by Google. Since Cyanogen has practically eschewed Google's apps and services, it really has very little choice than go with the next best thing.
Luckily for Cyanogen, Android's core is open source so it can whip up its own OS level integration of Cortana into Cynogen OS. The somewhat outspoken chief executive didn't go into details on what exactly this deeper integration would mean in comparison with what the regular Cortana Android app would have. If Cyanogen does manage to pull it off without a hitch, it would have one very tempting offer to make future OEM partners. Interestingly, Microsoft has neither confirmed nor denied this new level of cooperation between the two.
How this news would sit with the Android community, particularly CyanogenMod's, remains to be seen. Cyanogen got its roots from the open source CyanogenMod ROM. When the ROM's key developers formed a startup, there was already an uproar from the community, feeling rather betrayed. Cyanogen's partnership with Microsoft, a company sometimes considered a rival, even an enemy, by Android and open source advocates, probably didn't sit well with a good number of them either. And this latest claim could very well stir up the hornet's nest as well.
SOURCE: International Business Times