Curiosity beams back Earth pics as bright "Evening Star"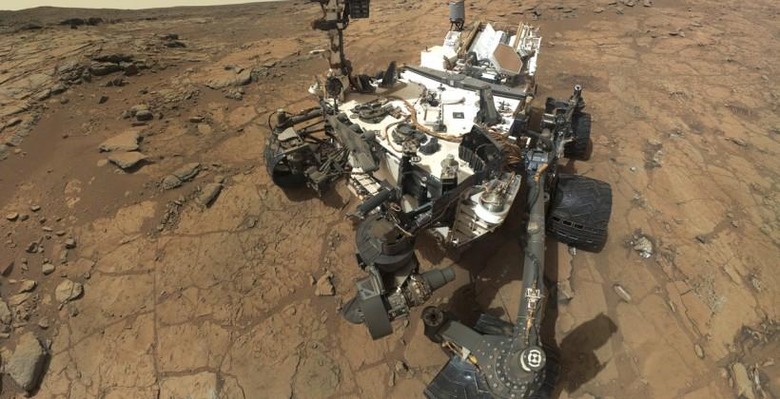 NASA's Curiosity rover has sent back some impressive photos from its time on Mars – selfies, moon timelapses, and billion-pixel panoramas – but its latest helps put the plucky rover's journey in context like nothing before. A new image shared by the US space agency shows Earth in the Martian night sky, a pinprick of light traveling 99 million miles from home.
The photo, annotated by NASA to highlight just where Earth actually is, also includes our moon, though it's obviously smaller and dimmer than our home planet. Curiosity used its left Mastcam camera to snap the frame, taking it around 80 minutes after sunset on Mars.
NASA then pushed it through some post-processing after it had been transmitted back to Earth, removing distortion from cosmic rays. The agency says that, were it a human rather than the rover standing in the same spot, Earth and the moon would show up as "evening stars", bright above them.
Curiosity's two Mastcam cameras are actually different, with different focal lengths and different science color filters. They're also capable of shooting 720p HD video at around 10fps, and are mounted on the end of the rover's extendable, posable "neck" to better examine and record the Martian surface or what's going on around it.
If you'd like the full resolution version for wallpaper, NASA has made it available to download.