CuBox-i series mini PCs hit pre-order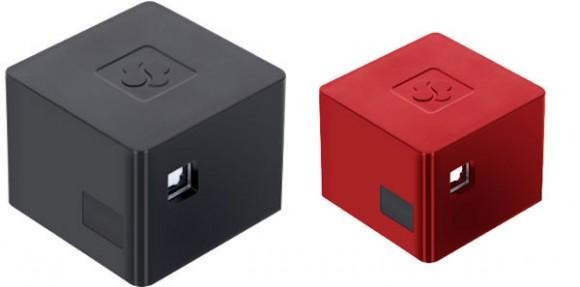 Earlier this month we mentioned the CuBox-i series small form factor computers when they first surfaced. At the time we knew pretty much all the hardware details on the machines, but we didn't know exactly how much they would cost or when they would be available. More details have surfaced this week and the computers can be pre-ordered right now.
The CuBox-i series includes the i1, i2, i2ultra, and i4pro computers. All versions are based on the Freescale i.MX6 SoC and are available in a variety of configurations. Some configurations use single core processors while dual and quad-core ARM processors operating at 1 GHz are available.
The machines support open-source software including the latest versions of Linux in various distributions, XBMC Media Center, and Android 4.2.2. All the machines are packed inside of a very small enclosure measuring 2 x 2 x 2-inches. The entry-level CuBox-i1 uses a single core processor running at 1 GHz with 512 MB of RAM and optional Wi-Fi. Storage is handled via a memory card slot and the little machine can be pre-ordered now for $44.99.
The CuBox-i2 has a dual core 1 GHz i.MX6 Dual Lite chipset and 1 GB of RAM. Wi-Fi is optional machine and it can be pre-ordered for $69.99. The i2ultra can be pre-ordered for $94.99 and includes an i.MX6 Dual chipset with dual cores operating at 1 GHz, 1 GB of RAM, integrated Wi-Fi and support for eSATA II devices. The high-end machine is the i4pro using a quad-core 1 GHz processor, 2 GB of RAM, featuring integrated Wi-Fi, and support for eSATA II. It can be pre-order for $119.99. The two low-end computers include a receiver for an infrared remote while the two high-end machines have the receiver and transmitter.
SOURCE: CuBox