Crystal Galaxy S5: Swarovski backed, not for display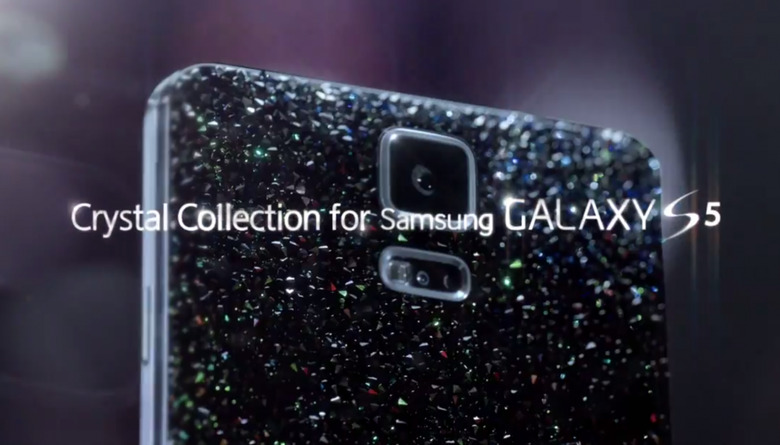 There's a "Crystal Collection" Samsung Galaxy S5 coming your way soon, straight from the folks at Swarovski. Tapped "Swarovski for Samsung" in this particular collaboration, the Crystal Collection Galaxy S5 will have a massive number of carrot-shaped crystals along its backside.
It does not appear – for the moment – that Samsung or Swarovski have put any crystals up front, but we've gotten no close-up views of the home key thus far. This device has crystals covering its entire back cover, leading us to believe that the removable back casing might be fit, this time around.
Don't want to be chipping off any crystals just to switch your battery, after all.
Believe it or not, this is not the first time Samsung has collaborated with Swarovski to create a Crystal Edition smartphone. An accessory combo – bracelet and Swarovski back cover – for the Galaxy Note 3 is out there now.
The Samsung Galaxy S II, the Galaxy S III Mini, and the Samsung Galaxy S 4 all had their own Swarovski collaborations, official between the crystal company and Samsung. We'll relay more info on this newest edition when we have it. For now you can rest assured that it'll cost an arm and a leg, at least.