Crysis 3 on NVIDIA SHIELD with Android TV hands-on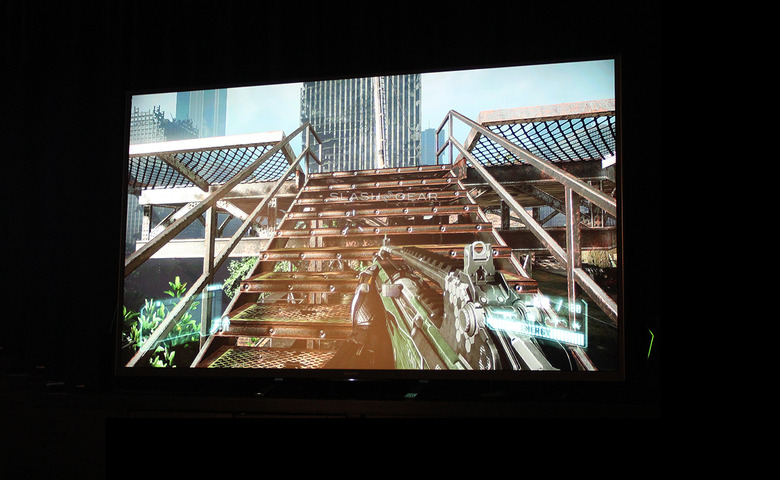 The Android version of Crysis 3 has been revealed, and here it is – in a very early form. This game is set to be released later this year – likely at the same time as the NVIDIA SHIELD home entertainment device – but for now it's in a very early stage of development. This is not a GRID game – it's running natively on Android. This is a real-deal Android game we'll be able to download from Google Play for NVIDIA SHIELD later this year.
Crytek founder, CEO, and President Cevat Yerli stood on stage this evening making it clear that the first thing they tested on the NVIDIA SHIELD was their newest version of CryEngine. Once that was tested – once it worked – they tried their newest version of Crysis. That's Crysis 3.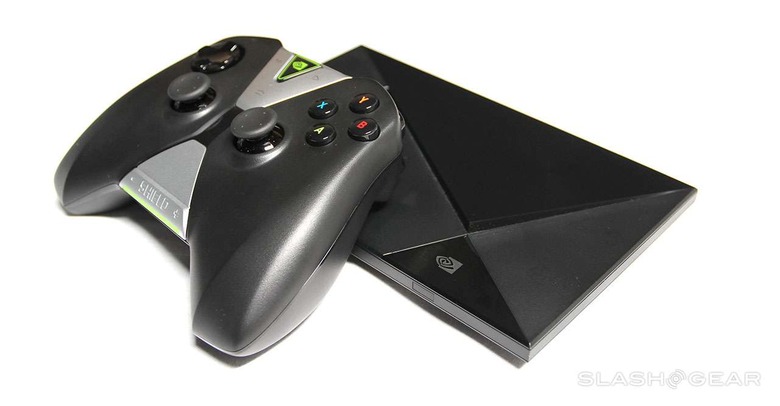 ABOVE: NVIDIA SHIELD home entertainment device. This is the Android TV machine you're seeing Crysis 3 played on below. See our full NVIDIA SHIELD hands-on as well.
Like Portal and Half-Life 2 were brought to Android by Valve with help from NVIDIA, so too is Crysis 3 brought to NVIDIA SHIELD. At this time it's not clear whether the game will be able to run on any other mobile processor aside from NVIDIA's Tegra X1 – we'll just have to wait and see.
While it wasn't clear at our first demo whether or not multiplayer over the web would be allowed on this Android version of Crysis 3, it's now been made clear. Yes, yes indeed you will be able to play online multiplayer Crysis 3 on Android. It's going to be rad.
Crysis 3 is out in the universe on Windows PC, PlayStation 3, Xbox 360, and now NVIDIA SHIELD. This game was released in February of 2013 with relatively high specification requirements, and scaled appropriately. The question "Can it run Crysis?" became popularized on the web as a phrase synonymous with "Is this PC worthy?" Now we're seeing it on an Android TV device – good times.
Stick around SlashGear's Gaming hub for more. We'll be at GDC 2015 the rest of the week and soon we'll be at GTC 2015 too!