CrunchPad "steamrolling" toward launch, may include "sponsorship" says Arrington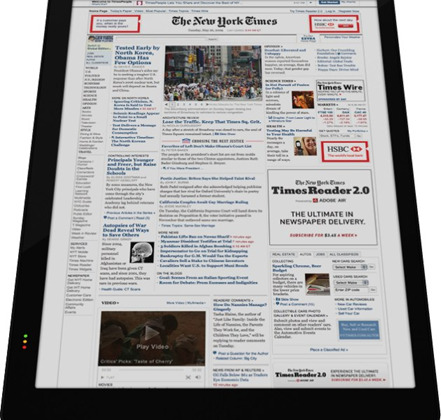 Following speculation earlier this month that the CrunchPad web-surfing tablet had been held up – or potentially canned – after mounting production costs, project head Mike Arrington has reconfirmed that the slate is on course for release.  Speaking as part of the Gillmor Gang videocast (which you can see after the cut), Arrington said that "CrunchPad is steamrolling" and that "costs keep coming down"; however, he also said that the "something between three and four hundred dollars" price tag would be supported by "soft revenue" from "sponsorships".
That implies that there will be adverts on the device in some form, which Arrington suggests will be delivered "without impacting the user experience" but which have already sent ripples of doubt through tablet-lovers eagerly awaiting the Atom-based device.  That advertising could be as minimal as preloaded links and news feeds from various providers, or it could be some sort of browser with adverts showing in a sub-window.  Alternatively, it might involve Google Chrome OS in some way, a platform the CrunchPad project has been recently – albeit speculatively – linked with.
As for a specific release date, Arrington would only say that there will be "big news" very soon, which suggests either the launch or at the very least a confirmation of when that's expected to take place.  The CrunchPad-related section of the hour-long video below starts at around the 39 minute mark.
[via UMPC Portal]