Crosley's 2016 Record Store Day Turntable Review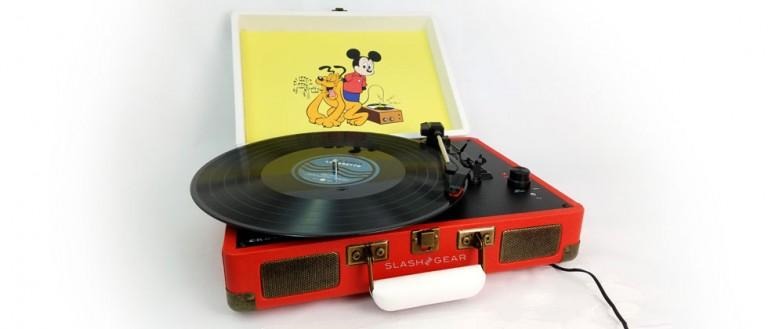 A special edition of the Crosley Cruiser portable turntable (read: vinyl record player) is sitting on our review bench today, Mickey Mouse-infused. This version of the Crosley Cruiser has a couple of images of the Disney mouse, both rolling pretty hard with his own stack of records as such. This piece of equipment has the same internals as you'd find on a classic Cruiser model, but here it has a limited edition set of images to adorn its exterior – and under the hood.
This record player is belt-driven and is able to be adjusted to three different speeds, each corresponding with your 33s, 45s, and 78s. Switching is done with a switch. Moving the player arm can be done with its built-in lever or by hand.
Up top is a headphone jack for listening in your basement by yourself when you're feeling weird, and on the back is a set of audio jacks for speakers (audio out – white and red) and an AUX in port. That means you'll be able to play music from this turntable's speakers with an audio cord from your phone – if you're in to that sort of thing.
Below you'll see the latch to hold this turntable's arm in place when you're transporting the whole works. You'll also see the switch to select speeds.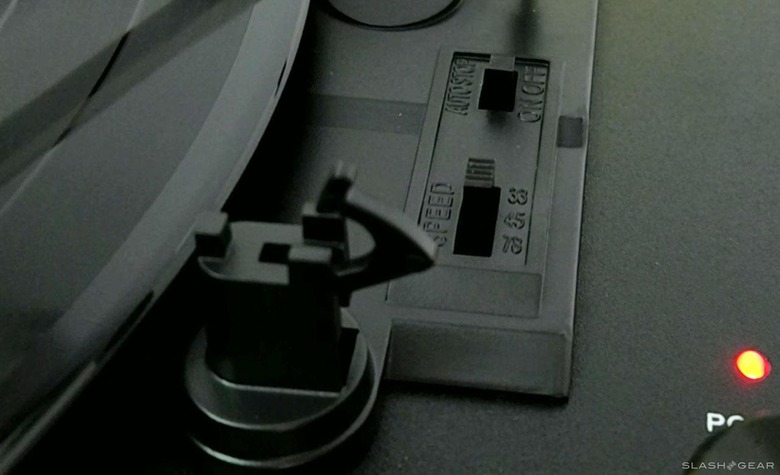 While this is no highest-end turntable for audiophiles, it DOES deliver some surprisingly powerful sound for its size. The video you see above was recorded by a Samsung Galaxy S7's standard backside camera – the audio is reproduced through recording, editing, and processing on YouTube surprisingly well – consider it your first teaser for your first trial at the store.
Both speakers sit up front – to the left and right of the player's suitcase handle.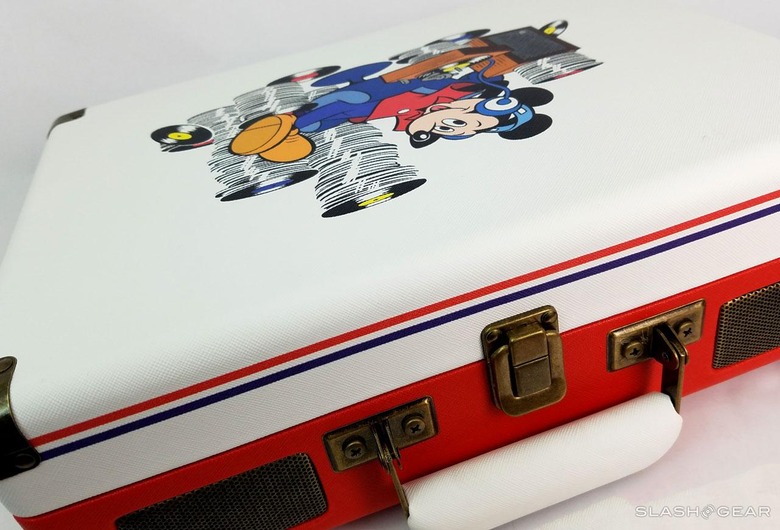 ABOVE: Up front, closed – notice the latch. BELOW: Around back, closed – Record Store Day emblem emblazoned on the rear.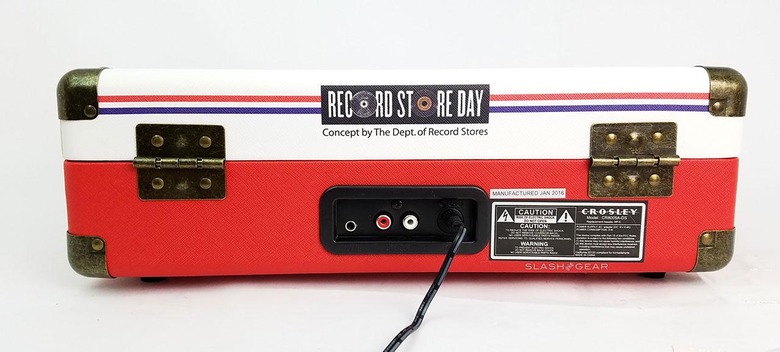 As you might expect, this unit folds up and latches for easy transport.
One TINY issue with that is the power plug which does not fit under the hood when you need to move the whole works – you'll have to wrap that up separate.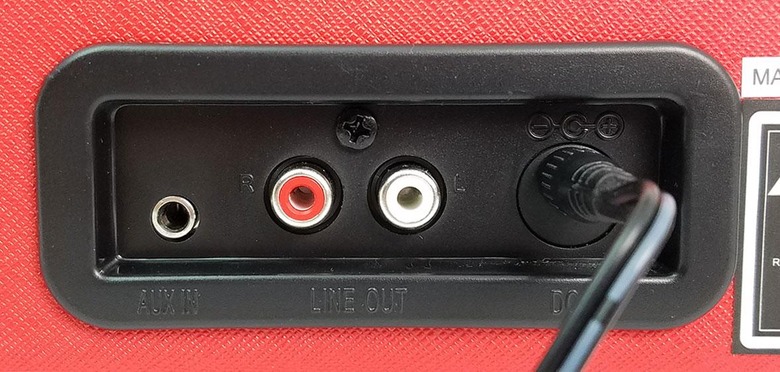 According to Crosley, this turntable is going to be appearing for sale in independent record stores across the United States starting on the 16th of April. That's Record Store Day.
The price will be a cool $109.95 MSRP, and you'll find that its worth the cash – just so long as you've got a collection worthy of its fanciness.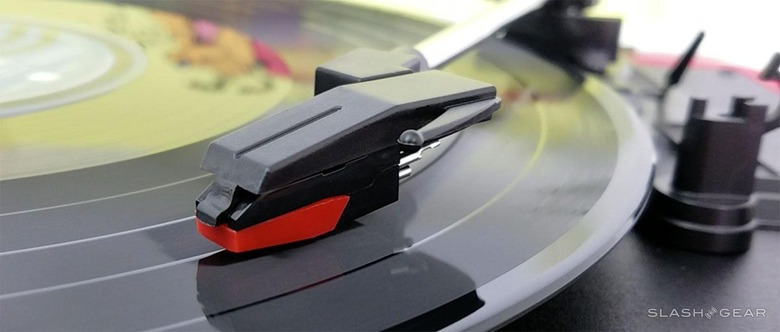 Let us know if your local record shop is carrying this model and share your Record Store Day experience!