Cree 100W LED bulb aims to snuff out incandescents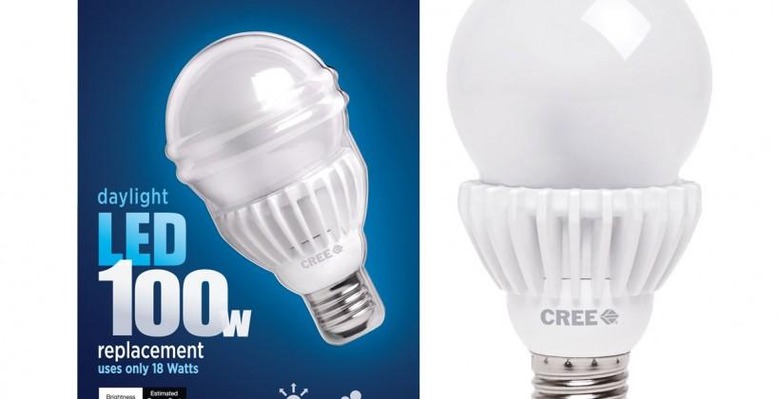 LED lighting manufacturer Cree has outed its latest bulb, a 100W-equivalent that the company claims is the first to look just like a traditional incandescent bulb. Promising 1600 lumens of light and available in both soft white and cool daylight temperatures, the A21 bulb minimizes its heat-sink – the usual cause of LED bulb bloat – to a small ruff around the base.
That, and the rounded glass, leaves the new 100W bulb looking much like its predecessors, only consuming a lot less power. In fact, it's rated at 18W – less than a fifth of what a traditional bulb would demand – even though Cree says it should run for up to 25,000 hours.
The soft white version runs at 2,700K, while the cool daylight bulb comes in at 5,000K. Each supports use with dimmers, and is estimated to cost $2.17 over the course of an average year.
LED bulbs have become big business over the past few years, as incandescent lighting is phased out in favor of more economical and environmentally-friendly alternatives. However, getting consistent, bright, and natural light has proved tricky to achieve, particularly in a form-factor that fits into existing fixtures, since oversized heatsinks can leave LED bulbs too bulky to screw in.
Meanwhile, more flexible and imaginative LED lighting systems, like Philips' hue range of color-changing remote-control bulbs, have helped bring previously expensive smart home technology into the DIY aisles.
Cree's new 100W-equivalent is on sale from today, priced at $19.97. The company has also cut its existing LED bulb prices.