Creative Zii EGG Android "Stemcell Computing" developer device launched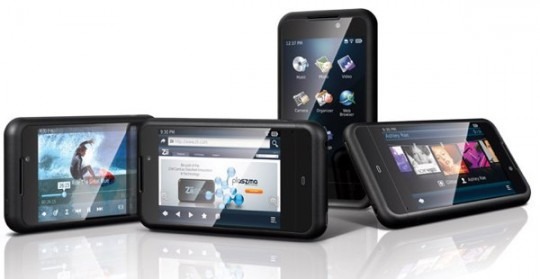 Creative have announced their Zii EGG developer platform, the test hardware for coders to get to grips with their freshly "Plaszma" branded Stemcell Computing system.  The Zii EGG runs Google's Android OS on top of Creative's ZMS-05 chipset, and promises not only WiFi, Bluetooth 2.1+EDR and a 3.5-inch 320 x 480 10-point multitouch display, but 1080p video output, HD playback and OpenGL ES support.
Video demo after the cut
There's also Creative's X-Fi audio processing system, GPS, a 3-axis accelerometer and 32GB of integrated memory, together with an SD card slot.  Unfortunately this isn't the Android smartphone to best all rivals, as it lacks cellular connectivity of any sort.
The Zii EGG has 256MB of RAM and a 32MB Linux kernel boot ROM, and measures 115 x 62 x 12 mm while weighing just 108g.  Dual cameras – both HD and VGA for video calls and still/video photography – and a 1,200mAh Li-Ion battery round out the hardware specs.  Creative are bundling the Zii EGG with the Plaszma Starter Kit for $399; however the Zii EGG alone will eventually be available priced from $199 if bought in bulk.
[via epiZENter.net]