Creative ZEN Mosaic PMP launches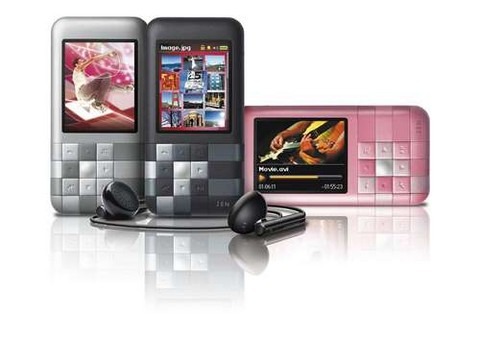 Creative have announced their latest PMP, and it seems they've drawn inspiration from their bathroom.  The ZEN Mosaic is a flash-based media player with a 1.8-inch LCD, audio and video playback, as well as an FM radio and voice recorder.  Initially available in 2GB and 4GB sizes, next month will see 8GB and 16GB versions join the line-up.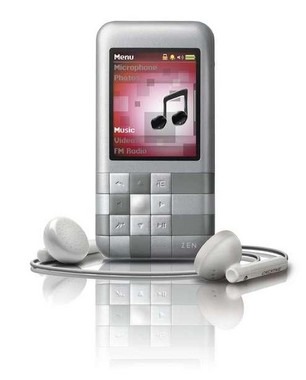 Each PMP measures 79.5mm x 40mm x 12.8mm and weighs 43g, and include a built-in speaker for headphones-free entertainment.  Compatible audio includes MP3, WMA, WMA-DRM 10 and Audible (Format 4), while pictures must be JPEG format; video is converted, via the included software, to a proprietary format, which is an annoyance.
The 2GB Creative ZEN Mosaic is available now, in black or pink, priced at S$99 (US$73) and the 4GB in black, pink or silver at S$129 (US$96).  Available later in August 2008, the 8GB model will be priced at S$169 (US$125) and the 16GB model at S$249 (US$185), both apparently in black.
Creative have also made a number of accessories for the new ZEN Mosaic, including a speaker system with built-in Li-Ion backup battery and FM antenna, an armband case, a caribiner case and a protective silicone skin.