Creative Sound Blaster Roar SR20 Review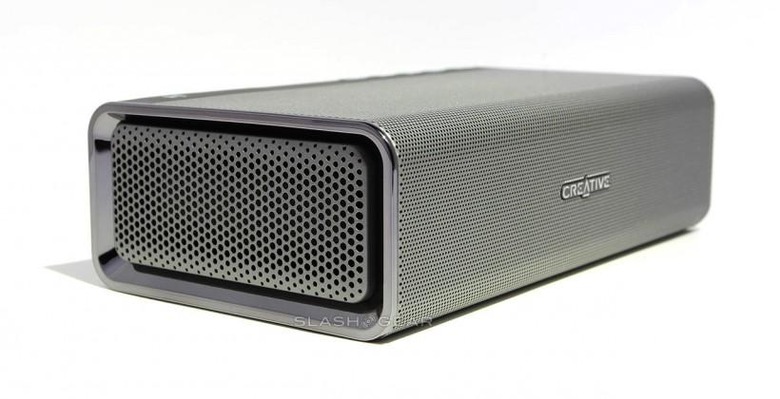 The team at Creative have made something special in the Sound Blaster Roar SR20. This isn't just a Bluetooth speaker. It's not just an alarm clock. It's not just a collection of wireless and wired sound-centric features in a single package. It's part of the future – one in which multiple abilities doesn't mean lower quality in any one of those abilities. The Creative team have made a masterpiece of personal, portable sound. Multiple connections, multiple uses – a real do-everything-well machine.
This speaker works with two 1.5-inch high frequency drivers, two side-firing passive radiators, and a heavy-duty 2.5-inch subwoofer up top. You'll be able to tap the TeraBass button to reinforce bass when volume is extra low. There's a ROAR button up top to give your audio an extra punch, as well.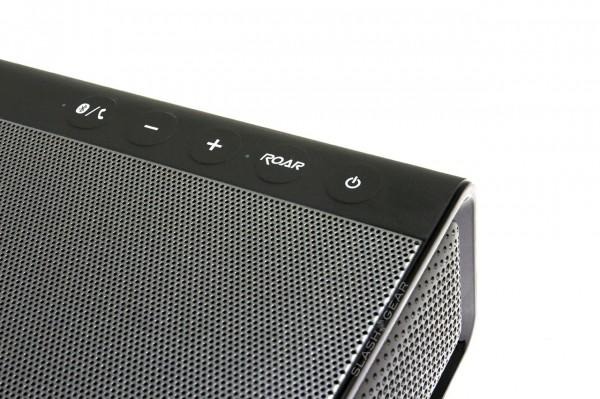 There are multiple ways in which you might use this device. You can use it as a USB speaker with the Sound Blaster Control Panel for Mac or PC. You can use it as a wireless speaker for your phone with Bluetooth.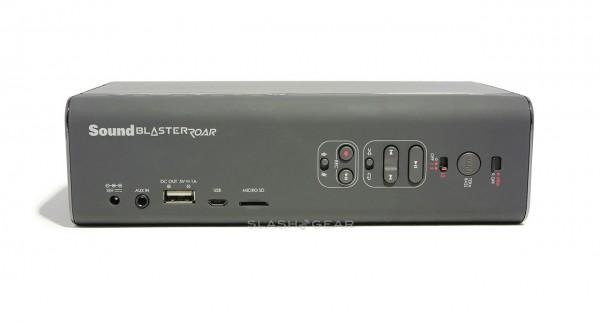 You can play music from a memory card – this speaker has a has a built-in microSD card slot. You'll be able to record sound to the device and play it back. You can also use this device as a speakerphone – it has both speaker and microphone abilities.
Integrated with this device are the following points of connection:
• NFC
• Aux In (headphone jack)
• DC Out (full-size USB for charging phones)
• Micro-USB (USB speaker)
• MicroSD/SDHC card slot
• MP3, WMA, WAV reading from microSD card
• Bluetooth 3.0 (100 meters of connectivity) with aptX and ACC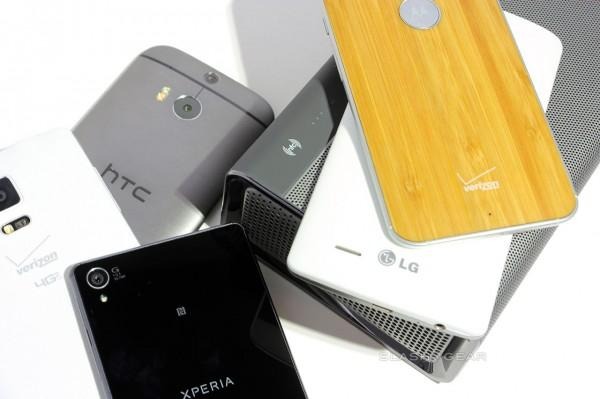 You've also got the following features:
• Built-in 6000mAh battery (for music and/or USB charging)
• One-touch Siren – a LOUD siren for emergency situations
• MegaStereo – two Creative Sound Blaster Roar SR20 connected can provide extended left/right stereo sound
• Call recording – press the Record button while your phone is connected with Bluetooth to record a call
One of the stranger – but very welcome – features is Link Security. There's a switch at the back of this unit that shows 2, 1, and OFF. If you're in LS2 mode, that's "Multipoint" mode, and it allows two devices to connect to the speaker at once.
If you're in LS1 "Friendly" access mode, only devices that've connected to the speaker before will be able to gain access. Selecting OFF enacts "Free For All" mode, allowing anyone Bluetooth discoverable action for anyone with a Bluetooth device.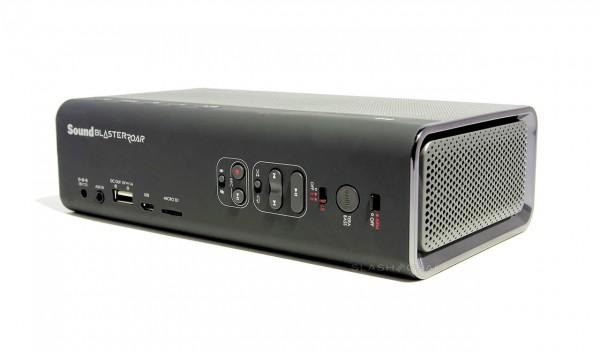 The Creative Sound Blaster Roar SR20 isn't made to stick out in a room. In fact it's made to look simple and elegant – it'll fit in with any room you happen to have surrounding it. The minimalistic look this speaker works with won it a 2014 Reddot award for top-notch design.
The Sound Blaster Roar SR20 is small enough to fit in a backpack – not really made for purses, and will be great for your desk or nightstand.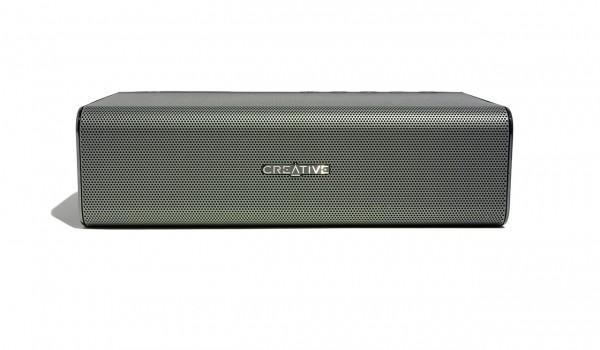 The only thing we'd like this speaker to improve on is the clarity with which its many abilities are presented. The Roar – the namesake of this device – suggests it'll make your sound louder, and give it a bit of a punch. That it does, but why not just integrate that ability in with the rest of the controls?
No worries, though, every brand needs to cut through the garbage that is the lesser speaker environment somehow or another. If this speaker needs to have a "Roar" button to do it, then so be it.
In the box you'll have a few adapters for traveling overseas (dependent on your region), a standard 15v power cord to keep it charged up, and the speaker itself.
This speaker is going to cost you $149.99. For what you're getting in this small package, that's a good deal no matter how you cut it.