Creative face hefty class-action payout over PMP hard-drive claims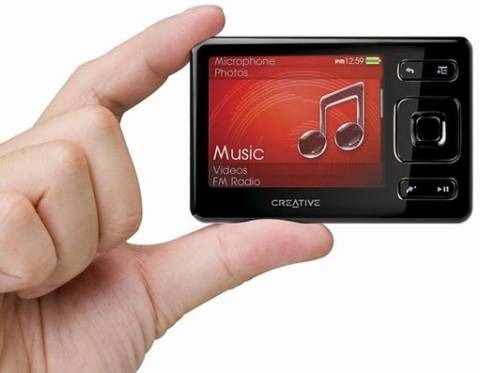 It's hard to imagine that there could still be people out there who believe hard-drives will have as much space on them as manufacturers' spec-sheets boast, but that very issue looks to have turned around and bit Creative on the behind.  A class-action suit was filed against the company regarding the quoted capacity of their hard-drive based media players, and it could result in a huge settlement for anybody who bought such a device between May 5th 2001 and April 30th 2008.  Of course, Creative themselves aren't admitting culpability, but seem to be making the gesture as more of a goodwill attempt than because they secretly feel guilty and have been unable to sleep at night.
The suit alleges that Creative knowingly misled customers by promising 7-percent more capacity from their PMPs than was actually possible, as well as exaggerating both the number of songs and the total length of playback in hours that users could expect.  It's not yet gone in front of a court.  Those involved, as long as they can prove they bought a Creative hard-drive based player in the seven year period, will be eligible for either a 50-percent discount on the price of a new 1GB PMP, or 20-percent off any single item bought from Creative's US online store.
Presumably that means you can get a ZEN Stone (assuming Creative offer their cheapest 1GB player) for $17.50 – two bucks fifty less than they're charging for a refurb Stone.  If you're eligible, and interested, claim forms need to be received by August 7th.  The big winners are, of course, the lawyers, who are demanding $900k, enough to buy almost twenty-six thousand Stones at full-price.
[thanks Alec!]