Crazy Taxi: City Rush due March for iOS and Android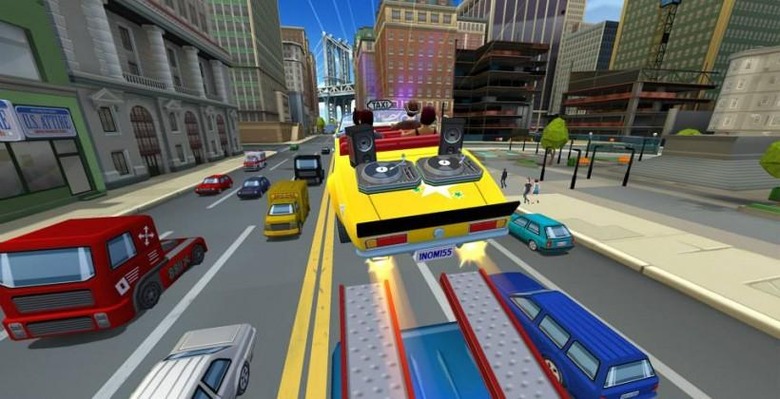 SEGA has made Crazy Taxi for iOS and Android free to download, giving away the original game in its mobile form for iPhone, iPad, and Android devices ahead of a new version, Crazy Taxi: City Rush, due imminently. The game – originally designed for arcades in 1999, but then released for SEGA's Dreamcast the following year before being subsequently ported to PlayStation and other platforms – sees players racing to collect and drop-off passengers in a series of time-trials.
Just as with the original game, there's a soundtrack by The Offspring and Bad Religion, and a choice of four different cabbies to choose between, along with sixteen "mini games" for when the 3-, 5-, or 10-minute Arcade Mode or Original Mode games seem too much. Control is either via on-screen buttons or by physically tilting
However, the freebie is only intended to bide time until a new version of the game is released. Crazy Taxi: City Rush will see the game updated with modern devices specifically in mind, a mobile-only game with new graphics and more.
Expected to launch later this month, the new game will be free to play but offer gamers the opportunity to buy virtual currency using in-app purchases. Various time trials, chases, and other challenges will be included, with SEGA also planning to push out a Daily Challenge as well as offer new city maps for download.
The original Crazy Taxi is a free download from Google Play and the iOS App Store. SEGA says the offer is good until March 19th.