Crash - Mind Over Mutant coming this fall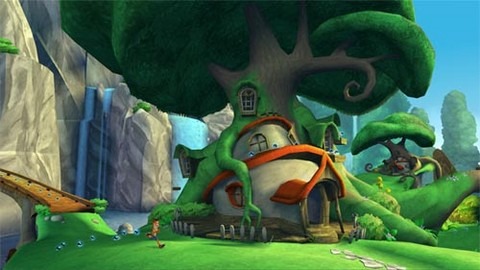 Crash Bandicoot is about to make yet another appearance, most of us haven't played it since Crash's days on the PS1. Although some ended it with the racing game (Crash Tag Team Racing), which wasn't exactly exciting. It excelled at being overly mediocre.
The game will be released for the Wii, Xbox 360, PS2, DS and PSP this fall. Poor PS3 never gets any love. The basic mechanics are still the same, like he still whirls around really fast to smash boxes. The 2 player interface is actually really nice too. You can be in the middle of playing and a friend can pick up a controller and join in and leave just as easily.
On a side note I can't stop staring at that picture. It appears that the tree is having all kinds of fun with that house's back door. I mean seriously, it even has an arm up there for leverage. The worst part is that once you notice it, you can't see anything else and you can't look away.
[via kotaku]