Cowon V5W adds WiFi to Full HD touchscreen PMP/MID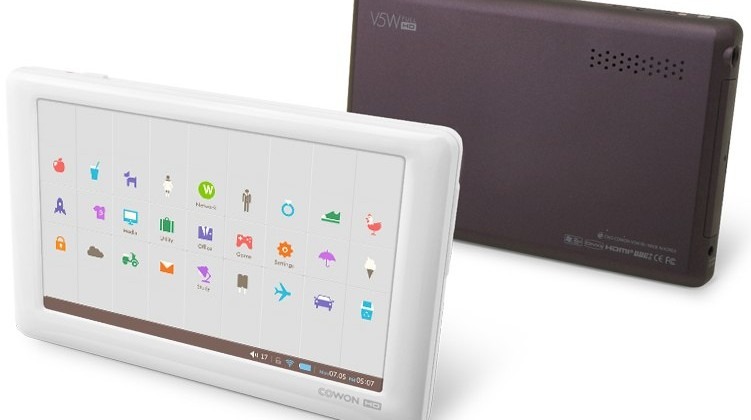 Cowon has updated their V5 PMP with a new injection of WiFi, creating the Cowon V5W.  Packing a 4.8-inch WVGA touchscreen, up to 64GB of flash storage and an HDMI output, the V5W has WiFi b/g and an S/PDIF output, and runs a custom Cowon UI on top of Windows CE 6.0.
As before there's a multimedia app, games support and more, but Cowon have preloaded the Opera browser and a YouTube viewer to take advantage of the new wireless connection.  There's also Flash support, an SD card slot and Full HD video playback support (via the HDMI output, not the V5W's own display of course).
Cowon use their JetEffect 3.0 audio processing system, and with a reputation as one of the better companies in the PMP industry for sound quality we've high hopes for the V5W's multimedia credentials.  Battery life is tipped at up to 45hrs of music, 10hrs of video or 300hrs of standby; no word on pricing, but it'll hit Korea this month.
[via TechTicker]