Cowon S9 White Edition PMP unveiled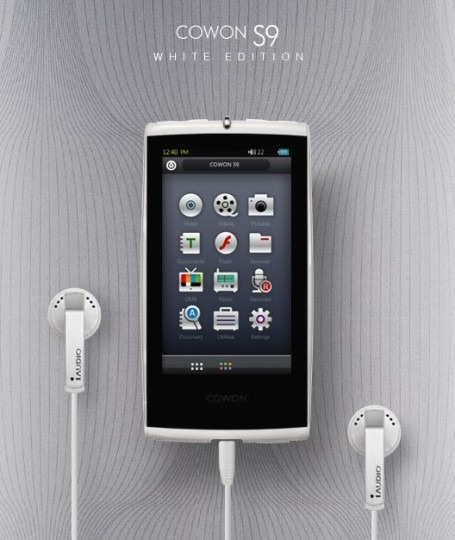 Cowon have unveiled a ceramic white version of their S9 touchscreen AMOLED PMP, although it's yet to go on sale in the US.  The Cowon S9 White Edition comes with matching headphones and the same crisp 480 x 272 display.
Strangely, Cowon's Korean site currently only shows 8GB and 16GB versions of the white S9, compared to the two black models which also have 32GB options.  Otherwise the specifications are the same, which means you get Bluetooth 2.0 with A2DP/AVRCP support, TV output, audio and video playback and Flash gaming support.
The ceramic white S9 is yet to show up on Amazon, unlike its chrome black and titanium black counterparts.  They retail for roughly $170 for the 8GB, $200 for the 16GB and $270 for the 32GB.
[via Pocketables]