Coursera app educates you with video lessons for free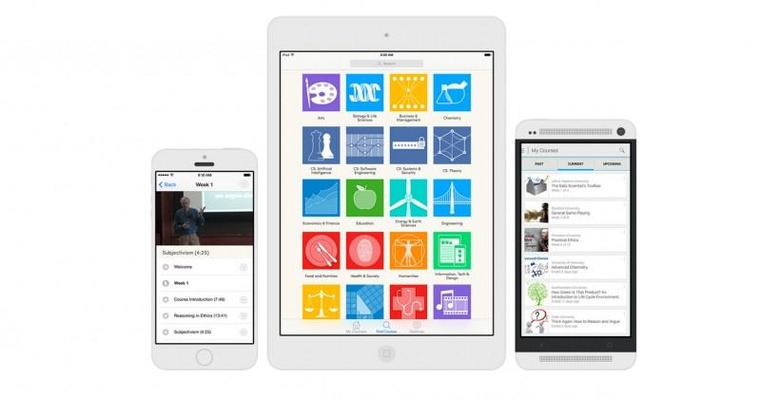 The web-based learning environment Coursera has been brought to the mobile platform this month for both iOS and Android. With Coursera, you'll be able to take advantage of free classes, all set up to improve your life over the course of a few weeks. These classes will educate you in a wide variety of topics – everything from Chemistry to Engineering to "Information, Tech, & Design."
This app is designed to bring the Coursera universe to you on the go. Where before you'd have had to search through YouTube and/or the Coursera website to find content, the app allows you to seek out content with extreme ease.
You'll sign up with one account that works with you anywhere. Classes from the University of Minnesota, Johns Hopkins, and Princeton are just a few examples of delivery vehicles for knowledge available for you for free, all incorporated with your single, free, account.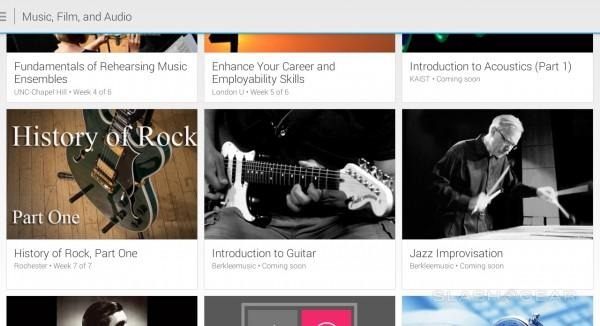 Classes in the mobile app allow you to seek lecture videos and watch them online or download at any time. Classes that've played out in the past are available for download at your leisure while classes playing out in the future are made available when your teacher releases each lesson.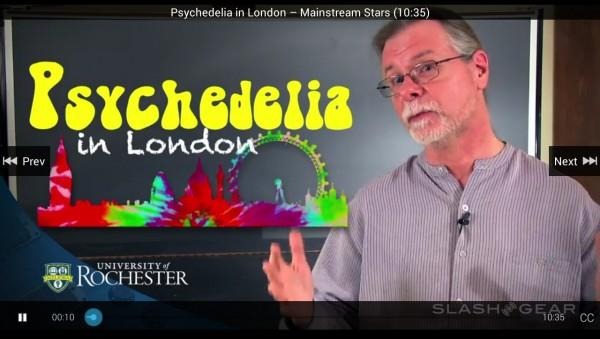 This app is an extension of the larger Coursera environment, one already filled with massive amounts of knowledge shared in video lecture format. Unlike most apps, this piece of software launches with an already content-rich ecosystem in place.
"We believe that education is a basic human right. Our goal is, and always will be, to deliver high-quality courses to everyone – anytime, anywhere." – Coursera
The first release of the Coursera app is made available to both Android and iOS. You'll find [Coursera for Android] on the Google Play app store and [Coursera for iOS] for iPhone, iPad, and iPod touch on the iTunes App Store. You can also work with the browser-based [Coursera web portal] to sign up for classes and continue your work from your notebook.