Counter-Strike Portable coming to Android in unofficial build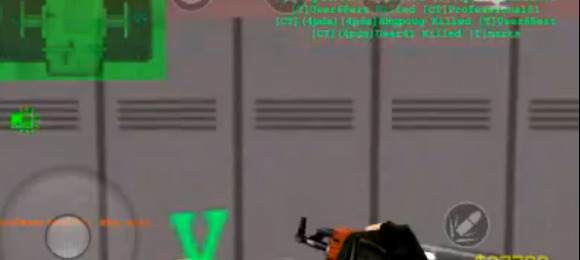 One of the most popular an addicting first person shooter games of all time has been re-built from the ground up to bring you all the classic action on your Android device. What you're going to get is a version of the game that's been made by fans wishing to continue the legacy of the original which itself was originally a fan-made modification of the game Half-Life. True to form this version of the game will have a team of counter-terrorists facing off against a team of terrorists with the objective to either plant and detonate a bomb or defuse a bomb before the other team annihilates you entirely – welcome to the future, CS!
The original version of Counter-Strike took place on Windows-based computers exclusively, with expansion from there leading up to what's now also browser-based versions of the game and countless additionally modded versions spread across the web. This newest version can also be found on Facebook and Kongregate for web based browser playing. There are currently two versions made for Android, one being 5-series for Android 2.0+ devices, the other being 6-series for those of you running Gingerbread and higher.
Not only will you get essentially the same gameplay as in the original game, there are several classic maps included, most notably de-dust2, the most excellent map ever created for a first person shooter game. The entire build is a work in progress and a final version for Android has not yet been released. You can try your luck at XDA Developers Forums with the builds that are available now if you wish – and let the shooting begin!

[via XDA Developers Forums]