Cortana on Xbox One unlocked by special key combo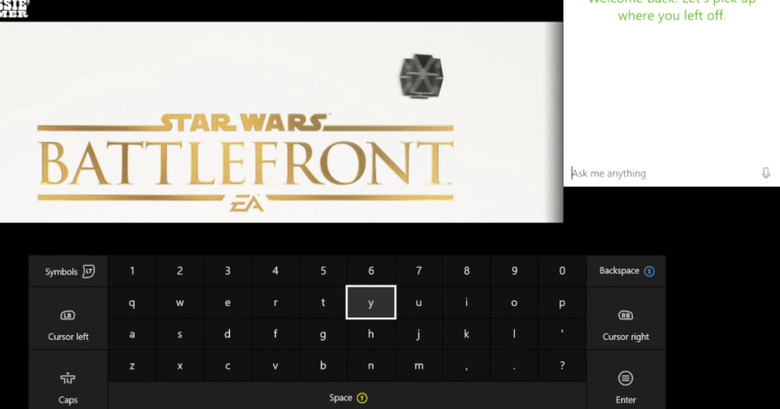 Microsoft has more or less dashed hopes that Cortana will be coming to the Xbox One like an early Christmas gift this November, revealing that Microsoft's AI helper won't be fully activated until early next year. Of course, early testers will be able to get an appetizer before everyone else but, at least for now, even they are locked out of the experience. At least officially. Unofficially, there apparently is a way to force Cortana to appear on the New Xbox One Experience preview, thanks to a few presses of a controller button.
It seems almost appropriate that the way to get access to a secret Cortana function involves what is akin to a fighting game combo. You will, of course, need to be on the latest version of the "NXOE" preview. Then bring out the settings panel on the left and start scrolling up, up, and up, even when there's no up to go to. And then hit the A button a couple of times. If you're lucky, you will see the familiar Cortana appear on the right side of the dashboard.
Clearly it's not a Cortana that has been designed for a clean and integrated Xbox experience. It's more like the regular desktop Cortana, which could prove to be a dangerous distraction. Microsoft intends Cortana on the Xbox to be as unobtrusive as possible, operated completely through. If so, then they do have some work left to do.
That said, this version of Cortana is just as capable as the desktop version. Which means you get access to all the online knowledge and functionality the virtual assistant has to offer. Calendars, weather, food recommendations, you name it. What you don't have access to, however, is functionality specific to the Xbox, like inviting friends.
Although the more social New Xbox One Experience is scheduled to roll out next month, Cortana on the Xbox One is only scheduled to land on in preview form before the year is over, with a full public release by early 2016.
VIA: Engadget