Corning's next-gen wearable glass will be nigh unbreakable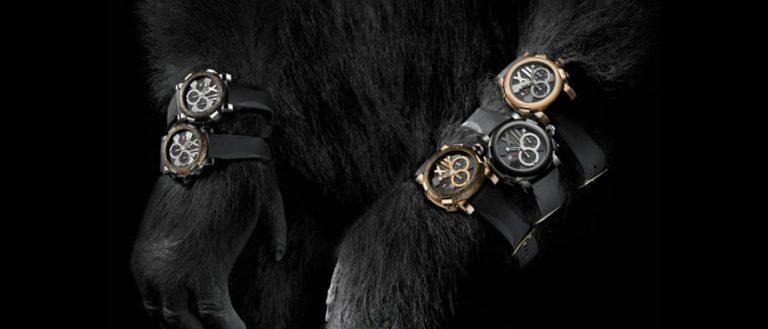 Corning Gorilla Glass SR+ has been revealed today by the company that makes massive amounts of display glass for many mobile devices. Corning makes its mark year after year on phones and tablets – smartphones, mostly – covering them all with their reinforced glass. Corning Gorilla Glass SR+, they suggest, will "significantly reduce visible scratches while delivering the toughness, optical clarity, and touch sensitivity that make Gorilla Glass famous."
Corning releases new glass mixes and methods for making every year. What makes Corning Gorilla Glass SR+ different is its set of features which make it uniquely suited to wearable devices. Devices that rest on a wrist, that is – devices that could potentially take a lot of damage.
ABOVE: Conceptual "Glass Age Today" video produced by Corning earlier this year.
This new glass has been lab tested by Corning, (as all Gorilla Glass is, of course,) showing "superior scratch resistance approaching that of alternative luxury cover materials."
While at first it might seem that Corning is suggesting only that their product isn't quite as scratch resistant as their competition, they add that this new Gorilla Glass SR+ is better than the competition in two different ways. One, this glass "delivers up to 70 percent better damage resistance against impacts" than those of alternative materials.
This new glass also showed "25 percent better surface reflection" than those same alternative materials.
Corning's Gorilla Glass SR+ "is commercially available" right now and the company expects that it'll be implemented on a variety of devices "from leading global brands" later this year (that's 2016.)
If history teaches us where Corning's Gorilla Glass SR+ will be – based on which companies have used Gorilla Glass before – picking out which will do so again should be relatively easy. But it isn't. Corning mostly works in smartphones and tablets, and is just now really making a push for the smartwatch (and other wearables, we must assume) market.
If you take a peek at Corning's Full Product List you'll find every major electronics manufacturer from ASUS to ZTE. Expect the next generation of Android Wear devices (at least) to be largely Corning-covered.
Note: The image at the head of this article was not created by Corning, nor does it show Gorilla Glass as such. Instead, it's a set of Romain Jerome Chronograph watches that just happen to have been placed on the arms of a gorilla-like model – it fit!