Corning Gorilla Glass 3 appears this spring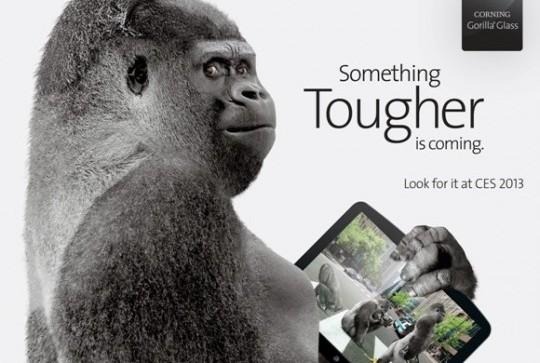 The benefits of having a phone outfitted with Corning Gorilla Glass are already well known, but the company is about to kick it up a notch with a new iteration of the tough-as-nails glass. That's right – Corning has an all new version of Gorilla Glass ready for the new year, and it will be making its debut at CES 2013. As you might imagine, Gorilla Glass 3 offers a number of improvements over its predecessor, with Corning boasting some particularly impressive statistics to CNET.
Gorilla Glass 3 is not only the thinnest iteration yet, but it's also Corning's most durable. Of course, it isn't going to do much if your device takes a spill onto a hard surface like concrete, but it'll do quite a bit to keep your display scratch-free. That's especially handy considering that scratches inevitably happen with everyday use, so if Gorilla Glass 3 can cut down on the frequency of those scratches even more than Gorilla Glass 2 did, then we have a lot to look forward to.
One benefit of making the glass thinner is that your display will be sharper, which is always welcome. Corning says that it has improved Gorilla Glass on a molecular level, improvements which the company is calling Native Damage Resistance. With everything tallied up, Corning says that Gorilla Glass 3 will be three times stronger than Gorilla Glass 2, 40% better at preventing scratches and hiding the ones that do show up on your screen, and 50% stronger once the display becomes flawed. That's especially important, since deep scratches can lead to shattering later on.
Unfortunately, we won't be seeing devices outfitted with Gorilla Glass 3 for a little while. Corning says that there won't be any Gorilla Glass 3 devices available to check out at CES 2013, and they actually won't begin popping until a couple of months after the show wraps. We'll see if we can't spend a little time with Gorilla Glass 3 at CES, but in the meantime, be sure to check out our hands-on with Gorilla Glass 2 for a bit of a refresher.
[via Android Community]