Cool-ER ebook reader gets reviewed: "rough around the edges"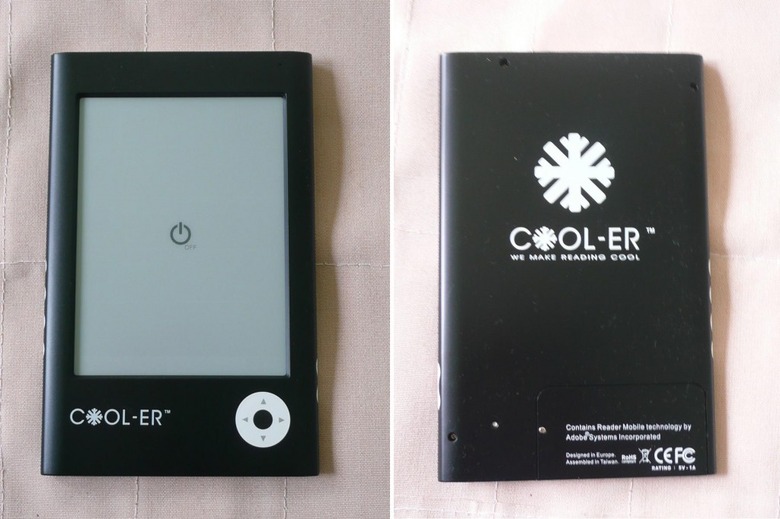 The ebook reader market is hotting up, as the Amazon Kindle continues to propel customer attention, and the latest model to get reviewed is the Cool-ER.  Based around the Netronix EB-600 (as is the Elonex 600EB), it lacks the wireless connectivity of the Kindle, but still has a 6-inch E Ink display and reasonably broad format support.
Over at the MobileRead forums, they're keen on the speed of navigation and the format support.  Adobe PDFs – which the Kindle needs some tweaking to display – show up well, though zoom poorly, while ePub ebooks are "rendered very fast" and page turns are similarly speedy.  Other formats show mixed success, but it's a broader list than Amazon manage, certainly.
Less impressive is the huge "We Make Reading Cool" logo across the back, which is a bit naff, and quite a few crashes whenever you mash keys in a way the Cool-ER doesn't appreciate, or try to load a faulty ebook.  There's also no sleep mode; every time you turn it on, you have to go through the full start-up and navigate to the document via the library.  Whether it's worth $249.99 is arguable; reviewer mtravellerh seems happy, but admits that it's "still a little rough around the edges."