Cook: Apple Music has 6.5m paid users, Apple TV coming next week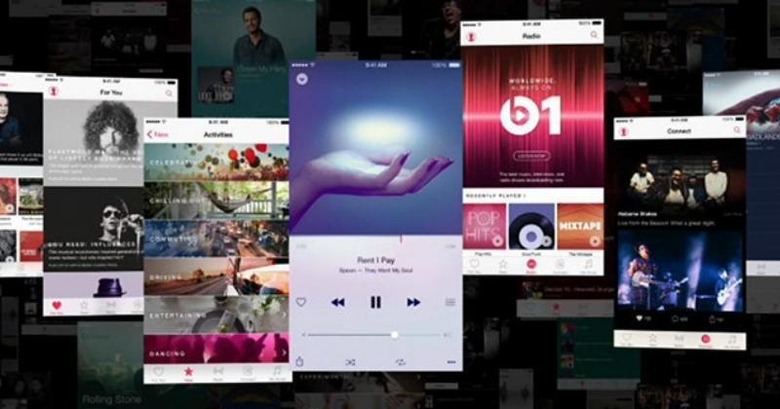 It's been a rather busy week for Apple. While it started off with some bad news about more than 250 apps on its Chinese App Store doing what they have no right doing, everything else is fine and dandy in Cupertino. At the Wall Street Journal Live event, CEO Tim Cook shared his thoughts on technology and new frontiers. And among the tidbits he revealed was a ballpark number of Apple Music's subscribers, both paid and still in free trial, as well as the long-awaited retail launch of the new Apple TV.
Apple has long been rumored to have a music streaming service in the works ever since music streaming became mainstream. Apple, however, was not content to just follow the established business model used by others. It didn't offer a free tier, for example, something that pundits criticized the company for. It turns out, it might not have mattered at all.
Apple isn't always keen on sharing stats, so when it does, it's always a big thing. Tim Cook revealed that Apple Music currently has 6.5 million paid users. That's 6.5 million people willing to pay a monthly subscription for the service. No free loaders in sight. Well, there is of course a free trial period, which now number more than 8.5 million, says Cook. Imagine if even half of those testers graduated to a paid subscriber.,
Cook also revealed a product detail that many have been waiting for. The chief executive said that the company will be taking orders for the Apple TV on Monday and will start shipping it by the end of next week. No specific dates have been dropped, especially for in-store purchases as well as online orders, so stay tuned for those details. The new Apple TV didn't just receive a long overdue hardware upgrade, it also found a new purpose, with gaming pushed to the forefront and Siri taking a central spot on the new, touch-enabled remote.
SOURCE: Shara Tibken, The Verge