Converse Chucks redesigned with Nike tech for comfort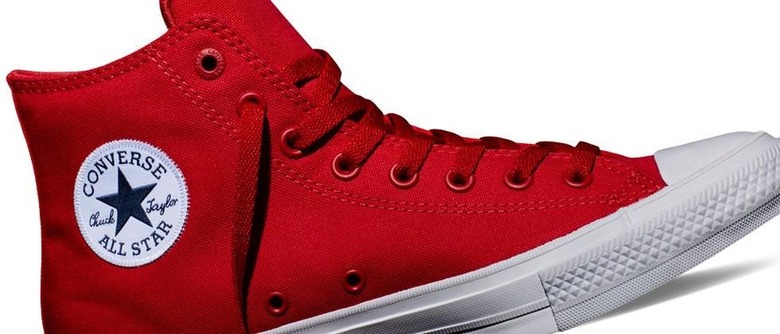 We may receive a commission on purchases made from links.
For the first time in the 98 years since the Chuck Taylor shoe was released, Converse has issued a redesign. This is the Chuck Taylor II, complete with NIKE technology inside. Not so much technology as cushioning. Not so much a redesign as an addition of a long-bemoaned missing part of the equation: comfort. This version of the shoe isn't as bare and minimal as its predecessor. This version of the shoe wont result in aching feet and a less-than-optimal jump shot when you've been out on the court for more than 5-minutes.
The changes are mostly on the inside. The Chuck II works with NIKE's own Lunarlon foam cushioning, newly refurbished arch support, and is fitted with a new non-sip tongue. So you won't have to rig it up with pins to keep it from being buried down by your toes anymore.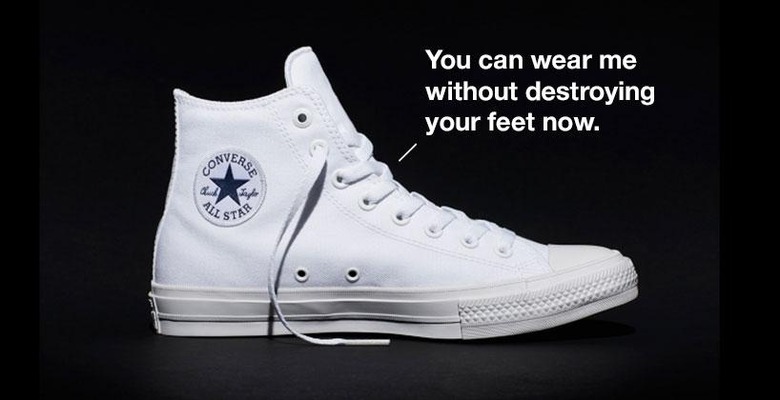 Above and below you'll see the Chuck hi and the Chuck low. They are still best friends, and will continue to be updated together, like a family.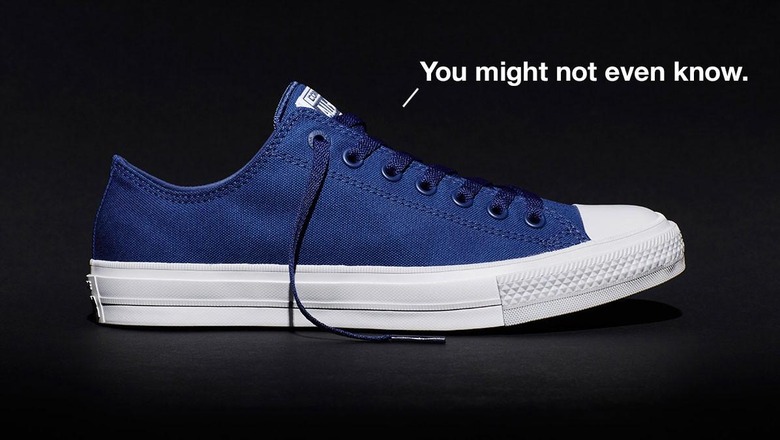 Lunarlon is a NIKE-patented technology that combines a foam core with a supportive foam carrier. The inner core is "soft, yet resilient," while the outside is more lightweight. The result is a comfortable experience with a slightly more "springy" response when you life your foot.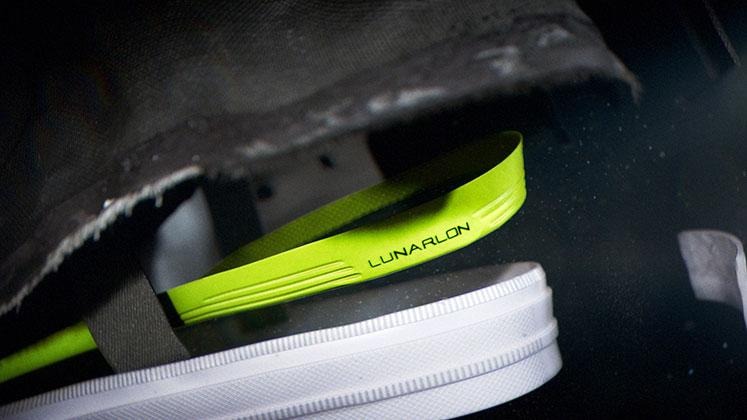 As NIKE suggests, this foam combination "allows the force of impact to be more evenly distributed, which helps reduce painful pressure points on feet." Should be far more comfortable than what's been for the past 98 years – rubber. Feet, rubber, cement. Ouch.
No more of that. Now it's going to be a much more comfortable experience.
While we've yet to try the Chuck II on, this little animation here makes them look downright hardcore. Which isn't actually what we're looking forward to, but still – they seem to keep all the good parts and add in some better parts while they do it.

Above you'll see an early mention of Lunarlon when NIKE introduced the technology back in 2008. This application in the Chuck is the first in which NIKE has licensed Lunarlon to a shoe outside the standard NIKE sports line.