Contour+2 on sale now: iPhone app update adds Bluetooth remote control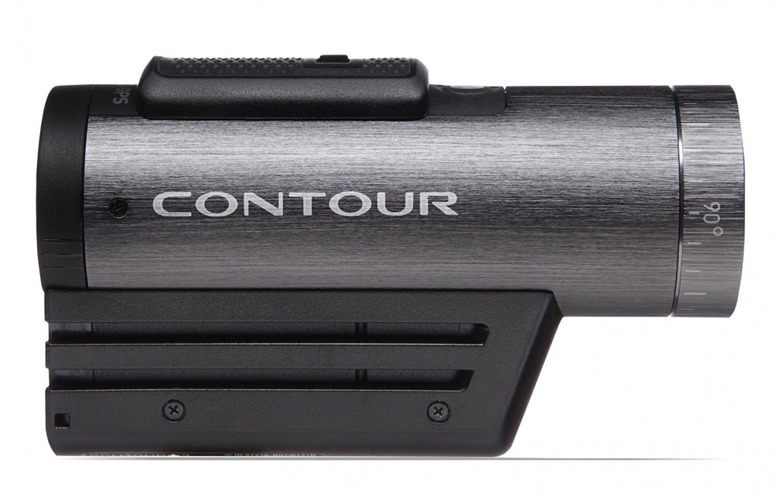 The Contour+2 rugged sports action camera has gone up for sale, a $399.99 accessory for immortalizing your extreme sports moments. Snatching Full HD 1080p video through a wide-angle lens, the Contour+2 works with the freshly-updated Contour Connect App for iOS, which now operates as a remote control over a Bluetooth connection with the camera.
Normally, triggering recording on the Contour+2 is a simple matter of pulling back the large switch on the top of the barrel. However, if you want finer control, including the ability to adjust HD video resolution, lighting, and audio sensitivity, in addition to stopping and starting recording, the app makes all that easy.
The eventual footage can be recorded at up to 120fps, although you only get those framerates in 480p mode. There's an external microphone input, and everything is recorded to a bundled 4GB microSD card (which you can optionally swap out for something larger) with playback via mini-HDMI connection.
Contour has also boosted its Contour Storyteller app, for when you've offloaded your videos. They can now show improved GPS data, including speed, elevation, and distance travelled during video playback.
The Contour+2 is available now, including from Apple stores in the US. You can download the free Contour Connect app from the App Store [iTunes link]. At present, the Android version of the app doesn't support the Contour+2.