Contour+2 packs rugged 1080p and smartphone remote app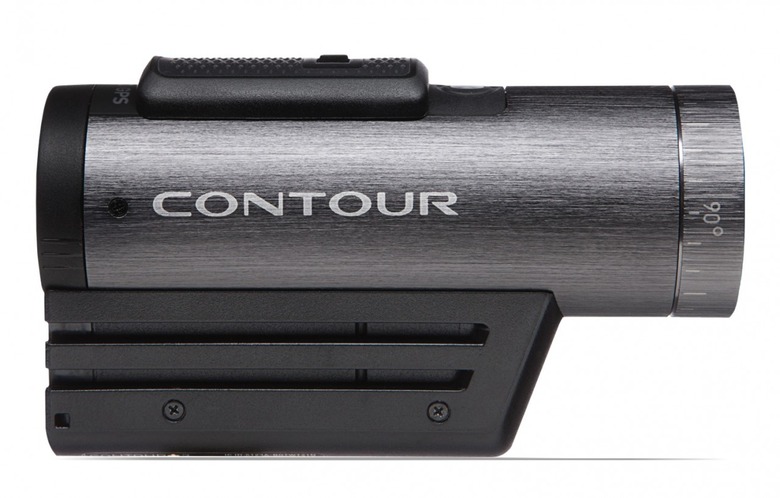 Wearable sports camera company Contour has revealed its latest model, the Contour+2, complete with Full HD video recording and integrated GPS. The waterproof camera – which can survive up to 60m dips into the blue stuff – mounts onto bikes, helmets, cars, or other hardware, and can use a smartphone as a remote control for framing and starting recording.
The familiar barrel shape is still present, toughened to make sure dust, bumps or drops aren't an issue, while physical controls remain straightforward. There's no power button, just an "Instant On-Record" switch on top – slide that over, and recording begins.
Up to 120fps footage is possible, albeit only in 480p mode, or you can opt for higher resolution with 1080p support. The lens rotates 270-degrees for easier mounting, and there's an external microphone input. Settings include white balance, contrast, sharpness, exposure, and metering.
In the box there's a 4GB microSD card, though you can obviously slot in a larger one for more recording time; alternatively, the camera will squirt out HD video via its mini-HDMI port. Pricing is $399.99.