Confused Sprint, after killing 2,500 jobs, now says it'll restaff call centers by 2018 [Update]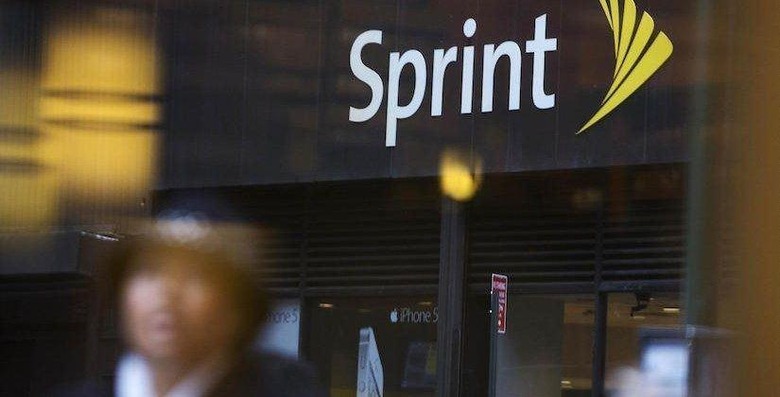 Sprint has announced plans to "create or bring back" 5,000 jobs in the US, despite cutting a considerable number of jobs earlier this year. The news sees the carrier, which reported net losses of $142m in its most recent financial release, commit to adding to its American workforce by the end of its 2017 financial year. According to Sprint, the new roles "will support a variety of functions across the organization".
That apparently includes both customer care and sales teams. Sprint will, it says, begin discussing possible locations for the new jobs with states and cities, as well as its business partners, now. Its 2017 fiscal year ends on March 31, 2018, giving the company more than a year to deliver.
The news is being spun by Sprint – and, indeed, President-elect Trump, who commented on the commitment to press today – as a win for US employment. Nonetheless, it's hard not to also consider the carrier's recent redundancies. At the start of 2016, Sprint laid off at least 2,500 people in the US, with the majority of the job losses coming from customer care call centers.
Indeed, Sprint axed two of its four call centers altogether in a cost-cutting drive, and pared back positions in the remaining two. Altogether around 2,000 such roles were cut. The remainder were redundancies from Sprint's headquarters. Sprint hoped to save $2.5bn in costs – with network expenses, IT spend, and other categories also earmarked for cutbacks – having fallen well behind in next-generation wireless infrastructure upgrades compared to its rivals AT&T, Verizon, and T-Mobile.
According to a spokesperson at the time, Sprint subscribers were increasingly using self-service help tools like the carrier's app, rather than calling to speak to a human customer care person, rendering the human operators unnecessary. It's unclear at this point whether that trend has reversed, prompting today's announcement of new customer care roles. Shares in the carrier saw a minor lift in after-hours trading.
At the same time, Japanese firm SoftBank – which owns 80-percent of Sprint – announced it would also add 3,000 US jobs through another company it owns, OneWeb. That aims to offer satellite-based internet access, eventually launching 648 low-Earth orbit satellites that will allow communities outside of traditional service areas to get online. Prior to the election, SoftBank had already committed to $50bn of US investment.
Update: A Sprint spokesperson has confirmed that the 5,000 jobs are part of the new jobs package SoftBank CEO Masayoshi Son had previously announced in the tech fund, and thus have no connection to President-elect Trump's election.