SoftBank tightens Sprint's fiscal belt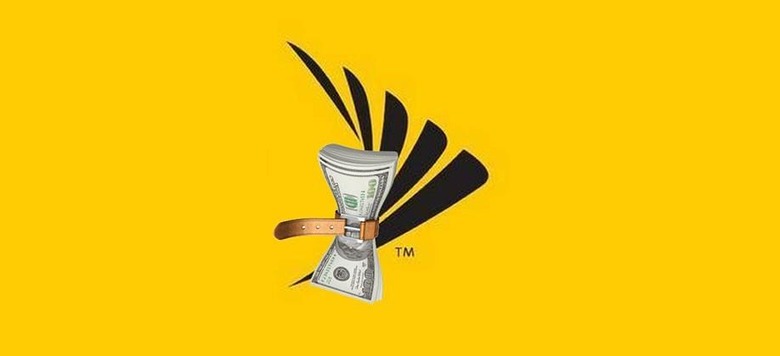 Thousands of jobs are at stake this week as Sprint receives word from parent company SoftBank that they'll be needing to cut costs significantly. Straight from a SoftBank earnings call this week for the quarter ending at the end of September, 2015, it would appear that though Sprint is the "only carrier with growth" in the USA for Postpaid devices – though their charts don't actually have numbers attached. Despite this, Sprint will be needing to cut back on cash spent to keep their business running.
Sprint suggested that 200,000 of the 237,000 postpaid customers added to their network over the last quarter came from transitions from prepaid, most of which came from Boost Mobile and Virgin Mobile (both companies that use Sprint's network). "They hate that they can only get low-end handsets," said Claure – "Obviously, we are watching very closely."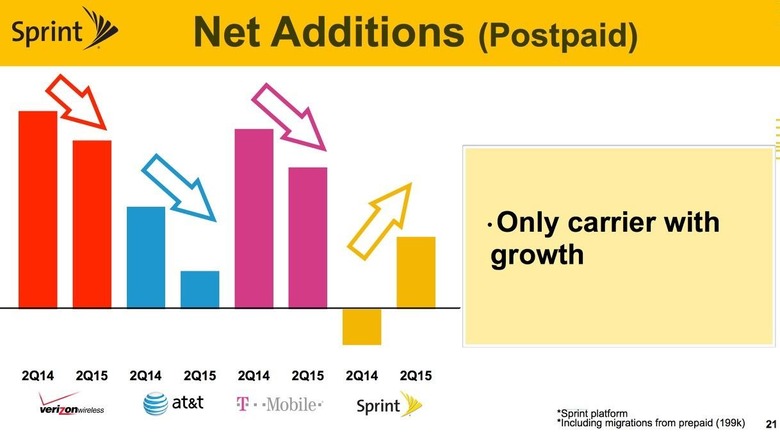 As you'll see in the chart below, Net Income is still pretty terrible for Sprint, but getting... sort of better. SoftBank is adamant that their interest expense and cost-reducing measures are making this happen. This means a "sustainable run rate reduction of $2 billion (or more) in fiscal year 2016 and forward.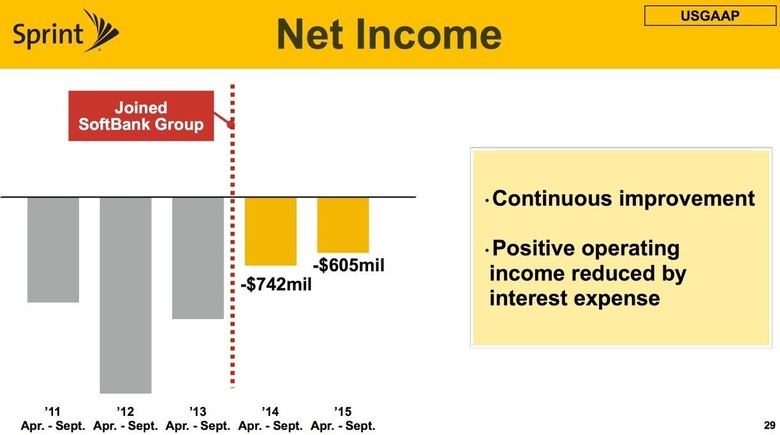 SoftBank will also have Sprint expanding their network vendor financing, realizing "securitization of various assets," and establishing a handset lease co. Financing options, they suggest, will improve liquidity, while they'll continue to "aim to be no. 1 network" with "Network Improvement" – which isn't entirely clear at the moment.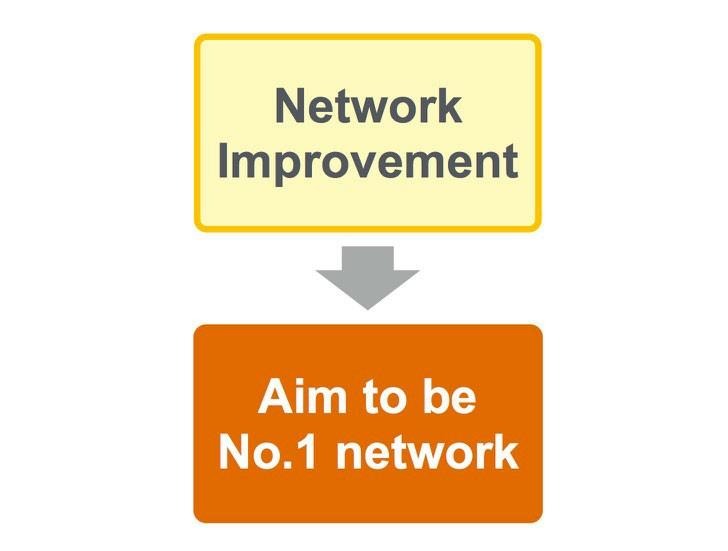 According to Re/Code, employee layoffs will begin within the next few months. Layoffs will be necessary, said Sprint, but don't worry – they'll have a good set of severance packages!
"Nobody likes to be in a company that is doing layoffs. The way you beat that is being very honest and transparent," said Sprint CEO Marcelo Claure.
"I think we had a very generous severance compared to other companies. We are bringing it to a more realistic level."