Concept : PSP gets combined with the Sidekick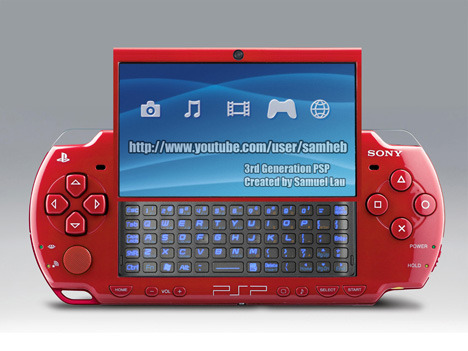 Someone else decided to take a crack at changing up the PSP a bit. This one was designed by Samuel Lau and although it will likely never be a reality, it is still fun to look at.
He basically blended together a Sidekick and a PSP to create this design. It has a full Qwerty keyboard as well as a 3.2 MP camera on the back and a webcam on the front. This designer will actually be taking his design to Sony to see if they will consider it.
First he would like to get 50,000 views and 1000 comments. He is also attempting to get a scholarship out of this deal to go to school. At least he's stating his purpose to the rest of us, so we don't think he's just teasing us with a design we may never get to see in reality.
[via yanko]