Conan O'Brien playing big part in Halo 4 launch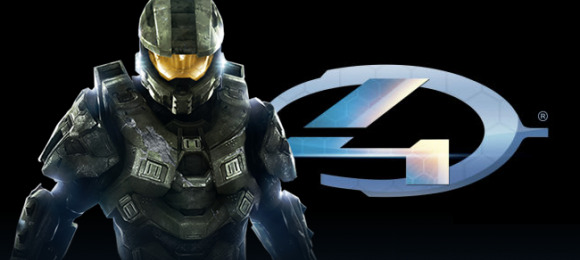 Tomorrow is going to be a blast for gamers who also love gigantic red hair poofs on top of late-night speakers named Conan because Microsoft and 343 Industries have tipped Halo 4 as coming from the mouth of O'Brien himself this week. Two tweets popping up today from industry heroes brought a pre-announcing of the announcement that will come from @TeamCoco and/or the actual Conan tv show tomorrow. These tweets come from Alison Stroll, aka Senior Producer of developer team 343 Industries of Halo fame, and Major Nelson of Microsoft.
Details on the innards of the game are thus far scant, with no other clues being dropped on even this announcement teaser other than how it'll be dropping inside the next 24 hours. As it appears very likely that it's going to be November before the release of Halo 4, we're guessing that this announcement is only a very pre-release sort of situation and not a "coming soon" bid. If the game has as much media support as previous Halo releases did, we're sure to see soda pop cans and chip bags with a big 4 on them soon enough.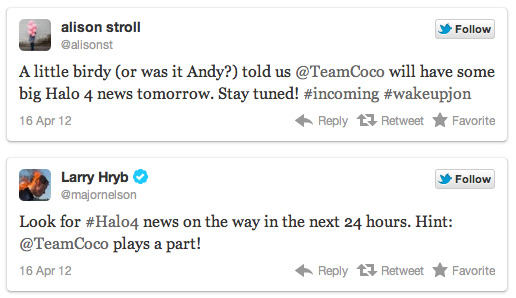 Have a look at some of the information that's been released thus far on the film below. In particular look closely at the Halo 4: First Look video as it'll bring you in touch with how in-depth this game really is going to be as you bust up some Spartans all night and day long. This vision is set to bring us a "work of art" of a video game – next level power, y'all!
[via The Verge]