Company of Heroes movie set for DVD and Blu-ray February 26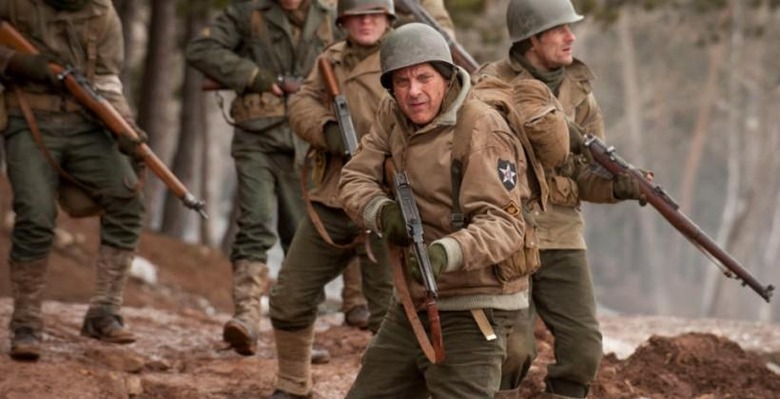 THQ may no longer be amongst us, but its Relic Entertainment-developed game Company of Heroes is still in the all clear with its movie adaptation. The straight-to-DVD movie is set for release next week on February 26 in North America, with a European release roughly a month later on March 25.
The full-length film, based on Relic Entertainment's real-time strategy series, is about a band of soldiers that are tasked with stopping the Germans from completing their own atomic bomb during the Battle of the Bulge during World War II. The movie will be available on both Blu-ray and DVD, and will include two behind-the-scenes featurettes, as well as deleted scenes.
The movie is directed by Don Michael Paul, who is known for directing a handful of smaller movies, as well as starring in The Island. Company of Heroes stars Tom Sizemore, Vinnie Jones, Neal McDonough, Jurgen Prochnow, and Chad Collins. Sizemore has starred in past war films, including Saving Private Ryan and Black Hawk Down.
Earlier last month, THQ sold most of its assets to other companies, and Relic Entertainment ended up being snatched by Sega for $26.6 million. There's no word on what will happen to the Company of Heroes video game series, but we at least have the movie to look forward to. Hopefully it's good, but it probably won't live up to Steven Spielberg's and Tom Hank's own WWII films.
[via Joystiq]