Compact set-top box boasts IPTV, VoIP & PVR
If you're going to give up valuable lounge space to a gadget then you want it to deliver, and SysMaster's Tornado M10 Digital Media Center looks like it offers a fair range of features for a box only six inches long.  The spec list is a veritable pic'n'mix of acronyms: IPTV, VoIP, IM, PVR... and then you add in things like voicemail, a webcam for video conferencing, email and media streaming.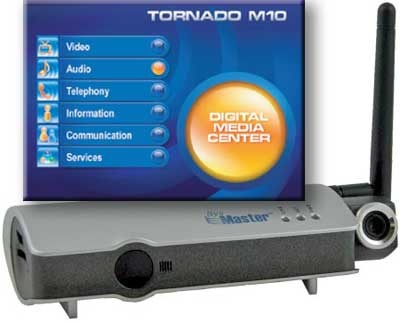 Running embedded Linux, the M10 is well punctured with connectivity:
One FXO (RJ-11)
One FXS (RJ-11)
One Ethernet (RJ-45)
One USB 1.1 (Type A)
One SD (Secure Digital) Card Interface
One Video RCA Analog Port
One Stereo Audio RCA Analog Port
Infra Red (IR) Remote Control Interface
In addition you can add WiFi, an interface for plugging in USB flash drives and RJ-11 phone jacks.  Plug in an external hard-drive and you can record TV directly for use as a PVR; alternatively stream audio and video in a variety of formats from your network or online.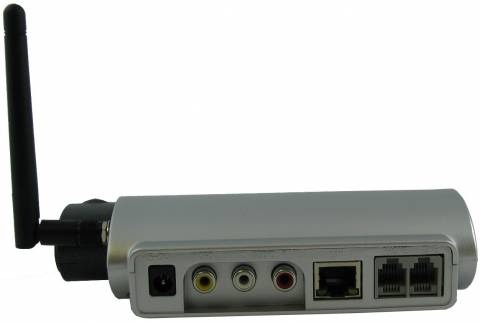 Interested in home automation?  The M10's USB port is apparently compatible with the popular X10 mains-wiring based automation standard.  Available now, the MRSP is $170 or $200 with WiFi.
SysMaster [via Automated Home]