Comixology axes in-app purchases on iOS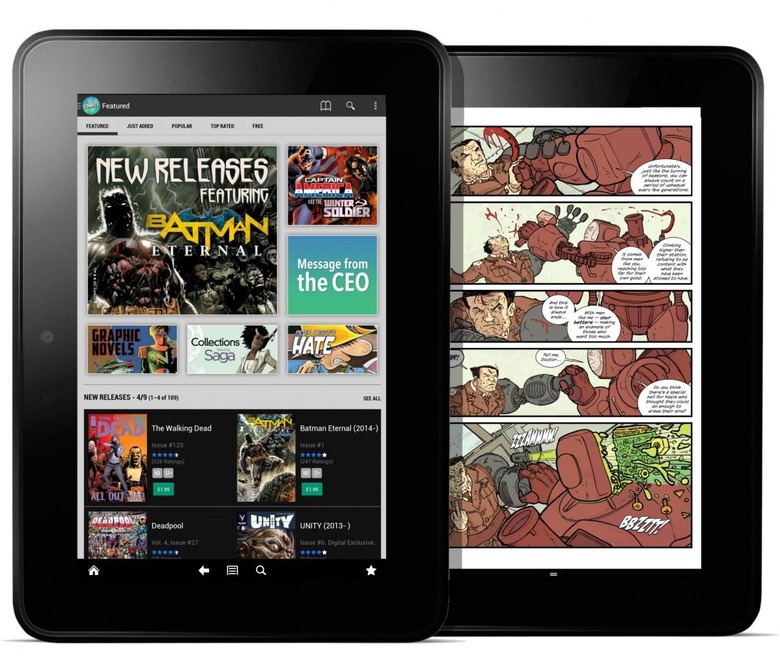 The way the industry works is that if you make an in-app purchase, the app host has to pay a hefty cut to the service provider. For example, if you buy a product or service via Apple's App Store, the app provider pays Apple a 30% cut from the sales; this is the Store policy. To nip this problem and maintain it's pricing, Comixology will no longer be offering its comics for sale via the Apple app.
As a mobile device user this means a definite problem of purchasing comic books on the go. The workaround offered by Comixology is thus: you can add the choice of comics to a wish list, which then needs to be purchased via their online store. You still have the advantage of browsing comics and downloading the free ones. In short the Comixology app has been updated and the new version is more of a comic book reader.
In line with the older version of the app, previously purchased comics can be downloaded and synced directly. If you ask us, it quite a regressive outlook towards consumer convenience because instead of eliminating steps towards a streamlined purchasing system, more steps has been added.
Amazon who has a similar setup for the Kindle app for iOS recently purchased Comixology, which is why this transition makes sense. The app for Android has also been updated, to reflect somewhat similar changes, however the in-app purchases are now routed through Comixology rather than Google Play. To encourage the transition, the company is offering a $5 gift card for updating the app.
SOURCE: Comixology Unbounce