Comcast's Netflix App Releases Just In Time For Data Caps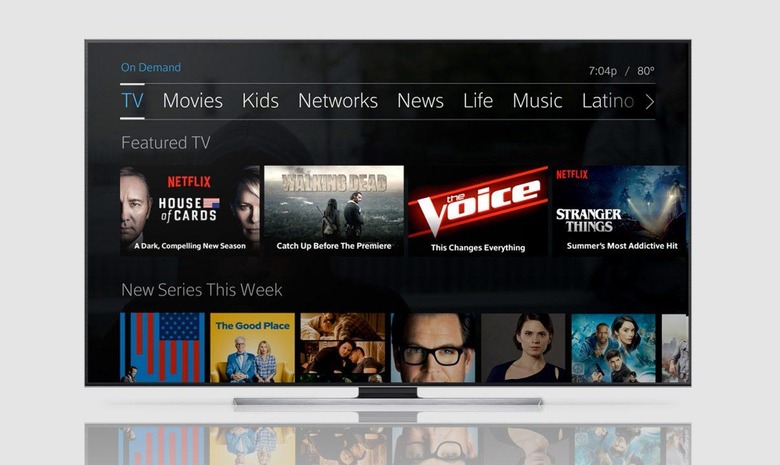 In case you'd forgotten, Xfinity and Netflix are teaming up to bring the streaming service to Comcast's X1 set-top box. The partnership was announced way back in July, and at the time, neither company said when Netflix would be available on the X1. Today, Comcast announced that the nationwide roll out will begin next week.
Comcast is thoroughly integrating Netflix here. If you don't already have a subscription to Netflix when the app appears, you'll be able to sign up right through your X1 box. If you go this route, you'll simply be billed for Netflix every month on your Comcast bill, which is a nice little feature.
Interestingly, Comcast is performing another nationwide roll out this month, implementing 1TB data caps in regions across the US. Those data caps started going live on November 1. With the roll out of Netflix on X1 coming so quickly afterward, it's hard to believe this was a simple coincidence.
Indeed, Comcast's data caps are aimed at getting those who use their connections a lot to pay more each month. Those who need to worry about the 1TB cap are likely streaming through Netflix and similar services (among other things). So, by putting Netflix on its X1 platform, Comcast now has a solution it can offer you when you call to complain about your data cap.
Never mind the fact that Comcast's solution will be signing up for cable to avoid having your Netflix streaming count against your monthly data usage. It's brilliant, but more in that monolithic, faceless corporation way than an innovative way. However you want to describe it, the move certainly isn't subtle.
Cynicism aside, it is nice to see Netflix and Comcast finally put aside their differences and work together on something. Netflix on Comcast's boxes has been a long time coming, and one has to wonder why we didn't see this happen sooner. There's no word on when, exactly, Comcast subscribers will see Netflix appear on their X1 boxes, but it'll be arriving sometime next week for everyone.
SOURCE: Comcast