Comcast's 1TB internet caps will soon be reality for many customers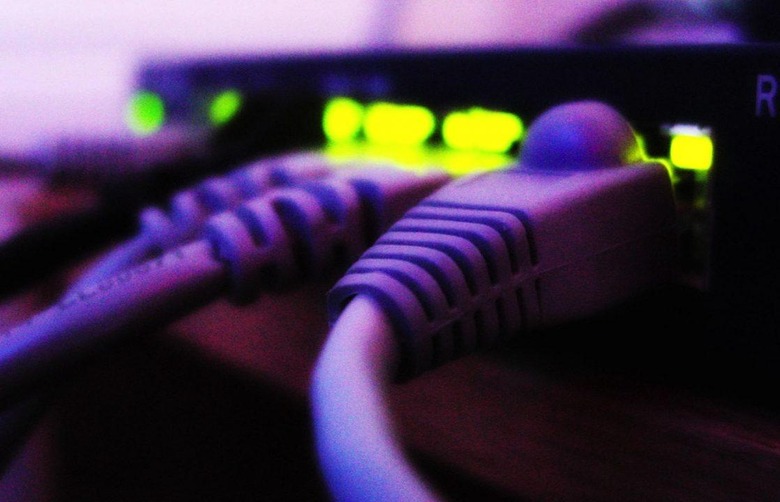 If you're a Comcast customer, you might want to enjoy that unlimited home internet you've currently got, because starting in November, most of Comcast's subscribers will be subject to one-terabyte caps. While there are quite a few regions dealing with such caps right now, Comcast is set to implement that cap in many more regions on November 1.
This means if you spend most of your free time on the internet, you may want to check with Comcast to see how much you're using each month. That's especially true if you frequently download games or stream HD movies. You'll want to this because, naturally, data caps mean overages if you happen to find yourself on the wrong side of 1TB.
Go over twice in a 12-month period and nothing will happen in those first two instances. However, on the third time going over that 1TB cap, Comcast will charge $10 per 50GB in overages. Overage charges will halt at $200, and if you already know that this 1TB cap will be problematic, you can pay an extra $50 per month to have unlimited internet.
In an FAQ about this new data cap, which Comcast is calling the "XFINITY Terabyte Internet Data Usage Plan," Comcast lists the areas that are already subject to this data cap and which ones will be getting it come November 1. Have a look at the full list below:
XFINITY Internet customers in the following locations have the Terabyte Internet Data Usage Plan:

- Alabama (excluding the Dothan market)

- Arizona

- Arkansas

- Florida (Fort Lauderdale, the Keys, and Miami)

- Georgia (excluding Southeastern Georgia)

- Illinois

- Northern Indiana

- Kentucky

- Louisiana

- Maine

- Southwestern Michigan

- Mississippi

- Tennessee

- Eastern Texas

- South Carolina

- Southwest Virginia

Effective November 1, 2016:

- Alabama (Dothan)

- California

- Colorado

- Florida (North Florida, Southwest Florida and West Palm)

- Southeastern Georgia

- Idaho

- Indiana (Indianapolis and Central Indiana; Fort Wayne and Eastern Indiana)

- Kansas

- Michigan (Grand Rapids/Lansing, Detroit, and Eastern Michigan)

- Minnesota

- Missouri

- New Mexico

- Western Ohio

- Oregon

- Texas (Houston)

- Utah

- Washington

- Wisconsin
If you're worried about being able to track your internet usage, Comcast says it will be sending out in-browser alerts when users are approaching their cap, have met their cap, or have surpassed their cap. You can also opt to receive text message notifications on top of the in-browser alerts.
To read more on the XFINITY Terabyte Internet Data Usage Plan, Comcast's full FAQ can be accessed by clicking the source link below.
VIA: Multichannel News
SOURCE: Comcast