Comcast Xcalibur smart TV trials tip Google TV rival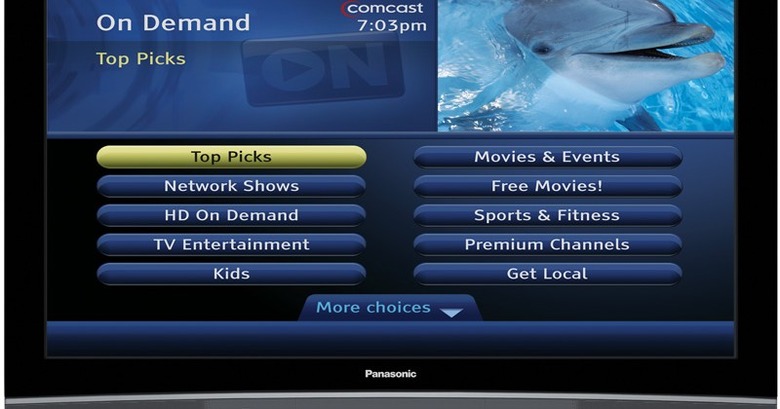 Comcast is trialling a smart TV service of its own, with Comcast Spectrum currently in user testing in Augusta, Ga. The service – developed under the codename "Xcalibur" – follows Google TV and other platforms in blending on-demand, live and recorded cable programming with internet video and basic social network access. However, green-lighting for the project is yet to be granted, and Comcast is unclear on how Spectrum might be priced should it see a commercial launch; "We are testing many technological approaches to understand how best to meet consumer interests, and this small trial is one of those experiments" is all a Comcast spokesperson would confirm.
Unlike Google TV, which allows full access to the internet through set-top boxes like the Logitech Revue, Xcalibur has been designed with a more walled-garden approach to browsing. It's unclear which video sites Comcast has opened access to, but there's no full browser app; instead, users can access rudimentary versions of social networking sites – presumably Facebook and Twitter – to share feedback on shows with other viewers.
The STBs are apparently codenamed "Parker" – after the Spiderman hero – and are IP-enabled, though the bulk of the content they show (including on-demand video) are routed via the traditional cable network. Comcast is also looking at tailored advertising options, sending out adverts according to the shows users watch most frequently, though that functionality is not part of this current trial. What the STBs do get is a new "fluid and graphical" UI, with a redesigned program guide that can be browsed in split-screen with the current show, and a shortcut bar to recently watched channels and programs.