Comcast Gigabit Hits Atlanta, Fees And Restrictions Abound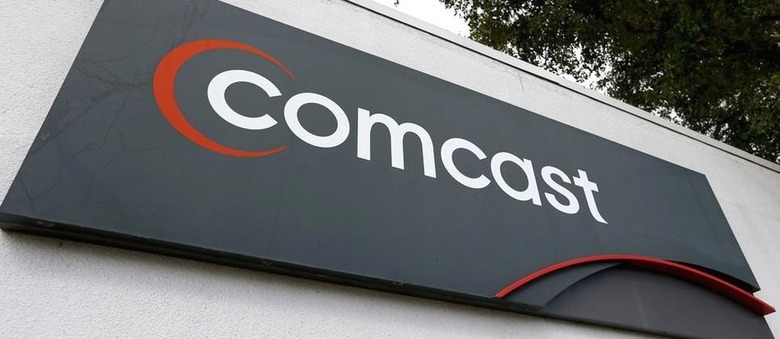 Comcast is rolling out a trial of its gigabit Internet service for consumers in parts of Atlanta, and with that rollout comes all the details we've been waiting for. The company is going up against Google Fiber, and as such it is offering a $70/month rate...if a user signs up for a 36 month contract, otherwise it'll be about $140/month. As well, users will have upstreams capped at 35Mbps, and there are possible data caps requiring another $35/month to remove them.
Comcast announced the gigabit trial in Atlanta today, saying it is rolling out to "early adopters in a number of neighborhoods" — how many and which neighborhoods isn't clear. Those who sign up for a 36-month contract, as mentioned, will pay $70-per-month and will not have data caps. Those who hate the thought of shackling themselves to Comcast for three years can instead pay $139.95/month.
However, according to DSL Reports and a Comcast rep that spoke with them, those who go with the no-contract option will face the same kind of data caps being tested elsewhere in Atlanta. To get rid of those caps, subscribers will have to pay an extra $35-per-month. We've previously detailed how those data cap trials play out — get all the details here.
Said Bill Connors, president of Comcast Central Division:
Our Atlanta customers will be among the first in the world to enjoy this new Gigabit technology, and we're looking forward to learning more from these early adopters about how they take advantage of these ultra-fast speeds. The capabilities of DOCSIS 3.1 are incredibly exciting, and we are the first to market with a Gigabit offering that runs over our existing cable infrastructure.
Users in Atlanta who are interested in trying the service will need to log into their their Xfinity account and request information for the trial. If they end up receiving a trial offer, they'll then be able to sign up and have their service switched over. Comcast will seek their feedback about how the service works, among other things. The users will need Gigabit-capable hardware; it isn't clear whether Comcast will supply it (for a fee, likely).
It also isn't clear whether Comcast plans to stick with the $70/month contract rate — the company's announcement today described the fee as "promotional," indicating it may be higher in the future. The service provider does say it will offer more price points once the trial ends, but not whether the $70/month rate will remain.
SOURCE: BusinessWire