Coinbase Warning: Check your bank account NOW [UPDATE]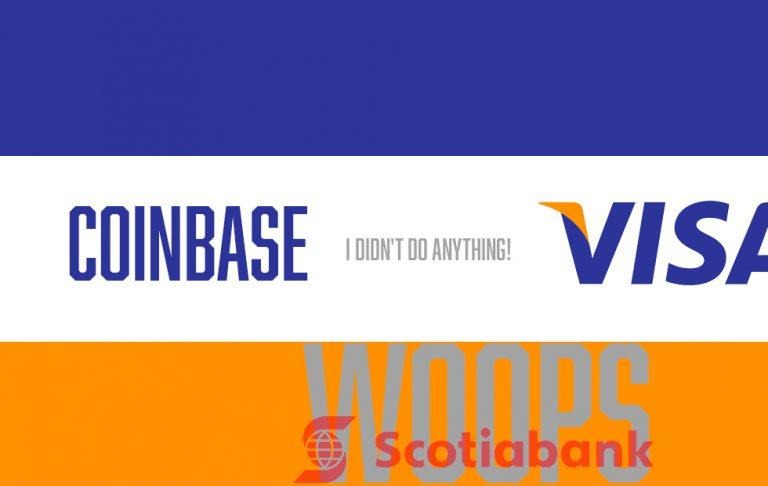 Over the past week a number of banks and credit card companies issued Bitcoin sales brands like Coinbase to switch their MCC code. As a result, loads of cash have begun moving with little to no notice from said banks to Coinbase customers. In addition, it would appear that Coinbase users are having errors in which their accounts are charged multiple times for the same transaction, resulting in hundreds or thousands of dollars gone missing. We recommend you take action immediately.
Approximately two weeks ago, Coinbase began emailing users about MCC code changes sent by several credit card companies and banks. "The new code will allow banks and card issuers to charge additional "cash advance" fees," said the email from Coinbase. "These fees are not charged or collected by Coinbase. These additional fees will show up as a separate line item on your card statement."
According to one statement on the 4th of February from Coinbase Staff member "Coinbase Tom" on Reddit, at least one of these issues is currently being dealt with by Coinbase. Tom asked for users to post the transaction codes and pending cases with Coinbase so the company could attempt to suss out a solution to the problem. Some examples of replies included:
• Visa Debit, USA, USAA Bank, ATM, Debit
• Debit card, Canada, Scotiabank
• Visa Debit, Canada, Scotia Bank
• Visa Debit, Canada, Scotiabank
• VISA Debit, USA, USAA
• Debit, Canada, Scotiabank
• Debit, Canada, Scotiabank
• Debit, USA, USAA Bank
• Visa Debit, USA, Space Coast Credit Union
• Visa debit Sweden Nordea Bank ATM wdrl, debit
• Visa, Debit, Nordea
• DEBIT, USA, Golden1 Credit Union
• Debit, US, USAA
• Debit, Canada, Scotiabank
• Debit, Canada, Scotiabank
• Debit, USA, USAA
• MasterCard BMO, Bank of Montreal
• Visa Debit, Sweden, Nordea Bank
Notice any trends?
On February 15th, 2018, Coinbase Staff member "Justin_Coinbase" posted to Reddit a message about how the company saw the problem (11 days after the previous Coinbase Reddit-based statement). "This is related to the recent MCC code change by the card networks and card issuers charging additional fees," said Justin. "We have identified a solution and any future purchases will not be affected by this issue."
Most importantly, Justin added, "We will ensure any customer affected by this issue is fully refunded for any incorrect charge." Though, Justin then added "We expect this to happen for customers automatically through their bank."
Justin's message came in a Reddit post posted by a user by the name of VanCityWebGuy at approximately 1:45 Central Time on February 15th. OF NOTE: VanCityWebGuy also just so happens to live in Vancouver, Canada.
Justin from Coinbase replied after approximately 1 hour to VanCityWebGuy with a brief message. "We are actively investigating some reports from our customers about unexpected credit or debit card charges appearing on their statements from previous Coinbase purchases," wrote Justin.
At 3:15PM Central Time on February 15th, Justin updated his original comment with the message above. If we're to believe Coinbase at this point, the problem should be solved, and banks should supposedly be refunding users as soon as possible.
This was little condolence to those users that'd already been charged massive amounts of cash, resulting in late fees and bounced checks galore. As such, we'll go ahead and expect some class-action lawsuits sooner than later. If you check your bank account and find that you've been overcharged, contact your bank first, then Coinbase at Coinbase Support.

If you'd like to go ahead and disconnect your bank accounts and/or credit cards from Coinbase as soon as possible, we wouldn't fault you for it. If that's your chosen course of action, head over to Coinbase, log in, tap Settings, and tap Linked Accounts. Then tap remove, remove, remove.
UPDATE: Another note from Coinbase. Apparently this is VISA's fault – at least in part...
1/ We have determined that the erroneous credit and debit charges are the result of Visa reversing and recharging transactions. This was not done by Coinbase. We are working with Visa to ensure all affected customers are reimbursed.

— Coinbase (@coinbase) February 16, 2018