CoD: Infinite Warfare release date confirmed, Modern Warfare Remaster detailed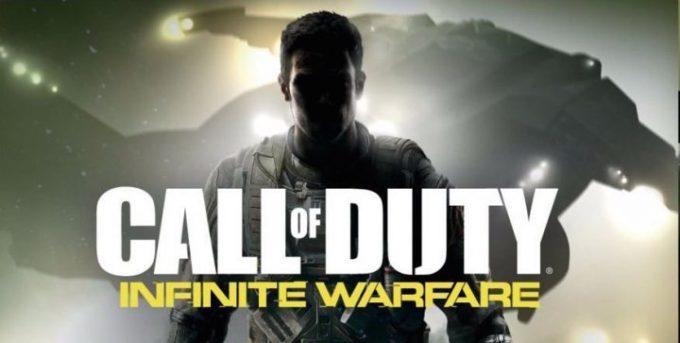 We're pretty used to getting a new Call of Duty game every year. In fact, Since the original was released back in 2003, they haven't skipped a single year. And later this year we'll be getting not one, but two of them.
Obviously, they're not releasing two brand new titles this year. Instead, we're going to get a remaster of the original Modern Warfare. This itself isn't brand new news, however, now we've got some details about just how and when you'll be able to get your hands on both games. And as you might have expected, they are connected.
The first trailer for Infinite Warfare was released over the weekend, which gave us our first glimpse into the setting of the next title. We now know that the game will be released on Friday, November 4th. This is right about when we expected the title to show up, as Activision has been fond of releasing their Call of Duty games in the beginning of November, like clockwork.
So how will you get your remastered copy of Modern Warfare? You'll need to spring for a slightly more expensive version of Infinite Warfare. Here are the four different versions of the game that will come with it:
Legacy Edition and Digital Legacy Edition — Includes both Call of Duty: Infinite Warfare and Call of Duty: Modern Warfare Remastered, suggested retail price $79.99.

Digital Deluxe Edition — Includes Call of Duty: Infinite Warfare, Call of Duty: Modern Warfare Remastered and Season Pass, SRP $99.99.

Legacy Pro Edition — Includes Call of Duty: Infinite Warfare, Call of Duty: Modern Warfare Remastered, Season Pass, collectible Steelbook, official game soundtrack and additional digital items, SRP $119.99.
In essence, you're going to need to spend an extra $20 to get one of the most iconic games in the Call of Duty franchise. Your best value is probably going to be the Digital Deluxe Edition, as you'll get the Season Pass, and Modern Warfare. Since the Season Pass for Black Ops III retailed for $50, this is the way you're probably going to want to go, if you plan on keeping up with the DLC.
VIA: Polygon