COBI System wants to make any bike a whole lot smarter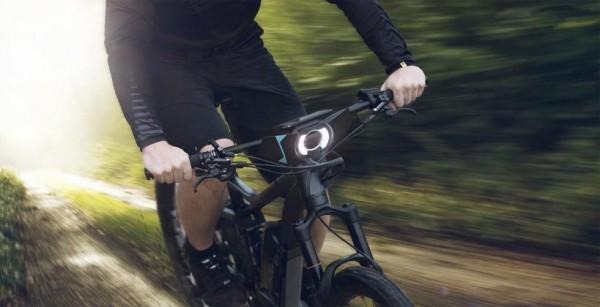 You may have heard of smart bicycles, like Baidu's for example, and you even have dreamt of owning one. But maybe you don't have the money to splurge on another bike or don't want to replace your own professional and faithful ride. Well, there's good news for bikers. iCradle wants to give you that smart bike by not giving you a smart bike. Instead, COBI is a "bike system", a collection of parts that work in concert with each other to deliver functionality similar to a smart car. Except, well, on a bike.
COBI isn't a smart bike itself and iCradle isn't trying to sell a full bike on Kickstarter. Instead, it is a bundle of bike accessories, some available separately, as well as software that uses your own smartphone as the brains of the operation. In fact, the very basic setup is actually a smartphone dock, a combination of a smart hub and a smartphone mount, for your bike. Of course, there are probably dozens, if not hundreds, of smartphone bike mounts, but what makes COBI special is everything else that revolves around it.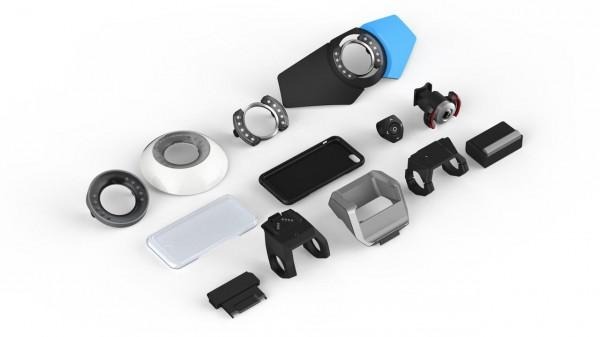 Take for example the Thumb Controller a 5-button LED backlit "D-pad" that can sit on any handle bar 25 to 32 mm in diameter to let you control your smartphone without having to take your hands off the bike handles. No more risky swiping and tapping just to get to the functionality you need. There are also lights available, a signature light in front with different styling options available, and an auto brake light at the back. Tying them all together is the COBI app that is designed to give you the info you need without requiring you to swipe your way through menus and screens.
When working together, the whole COBI Bike System delivers more than 10 smart features you'd usually find in cars or wearable devices. Of course, navigation is a no-brainer and COBI uses the free editable OpenStreetMap (OSM) database plus Telenav's Scout SDK for that purpose. Road safety is delivered by the Thumb Controller and smart lights. COBI integrates with fitness apps and platforms like Apple's iHealth and Google Fit to making biking both fun and healthy at the same time. You can control your favorite music player on your Android or iOS device or even cloud apps like Spotify. And COBI even has an anti-theft system that ensures that only you will be able to drive away with your bike, with alarms that will scare away would-be thieves and alert nearby authorities.
Now comes the hard part. COBI isn't yet a commercial product. It's still on Kickstarter, asking for a total of $100,000 in pledges. A limited early bird pledge of $159 will get you the early bird standard set, which includes everything except the auto brake light. When those early tickets run out, a Standard $179 kit will only include the Hub, the smartphone mount and the thumb controller for the basic parts. An all-in package will, of course, include everything, for a higher $225 price. If all goes well, COBI will be shipping to its backers by June 2015.