CM4 iPhone Q Card Cases keep you in cash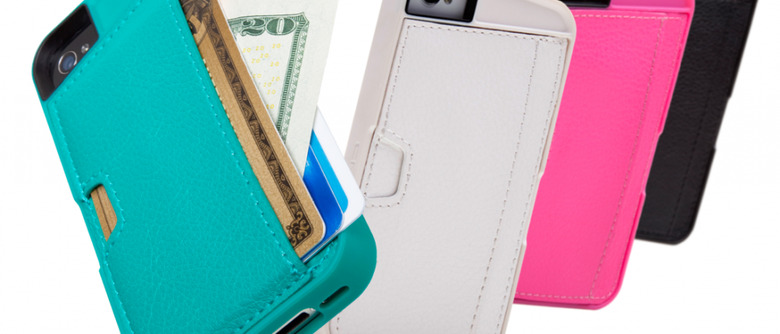 For those of you not quite into the idea of working wirelessly with your online money, there's always the option to stick with cash, and CM4 supports that with this fabulous new iPhone case. Though we may very well see NFC popping up with the iPhone 5 later this year, the iPhone 4 and iPhone 4S will benefit right here and now from the cards and cash you already carry with the Q Card Case – available in several lovely colors!
This case line is offered starting today in Pink Sapphire, Pacific Green, Pearl White, and the classic Black Onyx. This case has a soft-touch rubber and premium fabric setup, is able to carry three cards as well as a small folded-up roll of cash, and is made to eliminate as much bulk as possible in your pocket as soon as possible! And what better way to do that than to push it all up into the device that already eliminates the necessity for so many oddities: your iPhone!
The Q Card Case works with what the manufacturer calls Natural Throw buttons as well as patent-pending construction on the whole unit so you'll be assured fine abilities in function as well as protection. Each case also comes with a bonus Screen Guard so you'll be protected up front as well. This case is currently available over at CM4's online shop for $39.99 – grab one!