Clinton official says "American people can handle the truth" about Area 51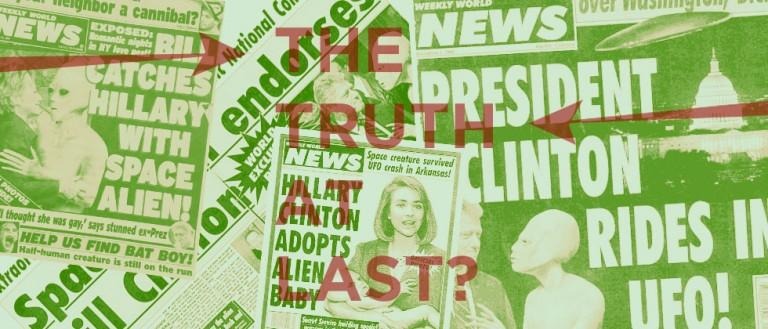 Not only are we speaking about aliens when it comes to potential targets for space exploration in our Science department – we've got a presidential candidate who wants to uncover THE TRUTH as well. While this began as a bit of a joke on the part of Hillary Clinton, it's become far more real now that Clinton campaign chair John Podesta has made public comments with CNN.
Backstage before or after a guest appearance on CNN program "The Lead", Podesta was asked a series of questions by CNN's Jake Tapper. Tapper said, "tell us what you're going to when it comes to Area 51 and whether or not the US government knows of aliens – should Secretary Clinton be elected president."
SEE: Intelligent aliens are PROBABLY huge!
"Well, what I've talked to the secretary about and what she's said now, in public, is that if she's elected president, when she gets into office, she'll ask for as many records as the United States government has, to be declassified," said Podesta.
"And that's a commitment that I think she intends to keep, and that I intend to hold her to."
Podesta went on to say, "the U.S. government could do a much better job in answering the quite legitimate questions that people have about what's going on with unidentified aerial phenomena, and they should... you know, the American people can handle the truth."
Clinton jokingly asserted with the Conway Daily Sun that she would "get to the bottom of it" when asked about UFOs and previous discussions regarding her husband's time in office (again, regarding UFOs). She'd previously suggested that President Bill Clinton's #1 request for freedom-of-information act disclosures was for UFOs and aliens.
While Bill Clinton had suggested that "there are no aliens there" when referring to Area 51 (on an appearance with Jimmy Kimmel on Late Night TV), Hillary Clinton suggested that "I think we may have been (visited already). We don't know for sure."
Also speaking with the Conway Daily Sun, Hillary Clinton noted that Podesta is a fan of UFO lore, and that "He has made me personally pledge we are going to get the information out," said Clinton. "One way or another. Maybe we could have, like, a task force to go to Area 51."
We'll be crossing our fingers that this becomes a major talking point at the next debate. We're looking at you, Bernie.
Pledge to release the alien papers, Bernie! Feel the alien Bern!